Storm Eunice is heading our way with 100mph winds that could rip people and vehicles off the roads. The Met Office has issued a rare red weather warning for southeast England and London from 10 am on Friday. The warning will also affect south Wales and the northern coast of southwest England, which includes Bristol.
Storm Eunice is expected to hit bristol between 3 am and 6 pm on Friday.
The UK is bracing itself for the arrival of Storm Eunice, which is forecast to bring disruptive and destructive winds. Scott Duncan, a Scottish meteorologist based in London who co-owns weather app WXCHARTS, tweeted chilling satellite imagery as the Storm made its way toward the UK. He said the Storm could bring blizzard conditions to the UK. He also tweeted the first red wind warning for London.
The Met Office has issued warnings for red and amber 'danger to life.' A yellow warning originally covered the city but has now been upgraded to red for the city's coastline. It also covers the north coast of Somerset, Devon, and Cornwall. Despite the warning, temperatures are expected to drop to four degrees, and gales are expected to reduce to 45mph.
Forecasters advise people to avoid traveling between 3 am and 6 pm on Friday. The Met Office has also issued the area a yellow and red weather warning. The warnings warn of high winds and the possibility of flying debris. In Bristol, the Met Office has warned residents to stay indoors as much as possible.
Storm Eunice has caused several deaths across England and Wales. The first confirmed death was a woman in her 30s when a tree fell on her car in Haringey, north London. Another Brit, in his 50s, was killed when a piece of debris struck his windscreen in Netherton, Merseyside.
Strong winds will affect railway services on Friday. Trains will be forced to travel at slower speeds, with journey times potentially doubling. Train services will be suspended between 3 am and 6 pm, and fewer trains will operate on some routes. Customers can rearrange travel plans and use their original tickets on EMR services.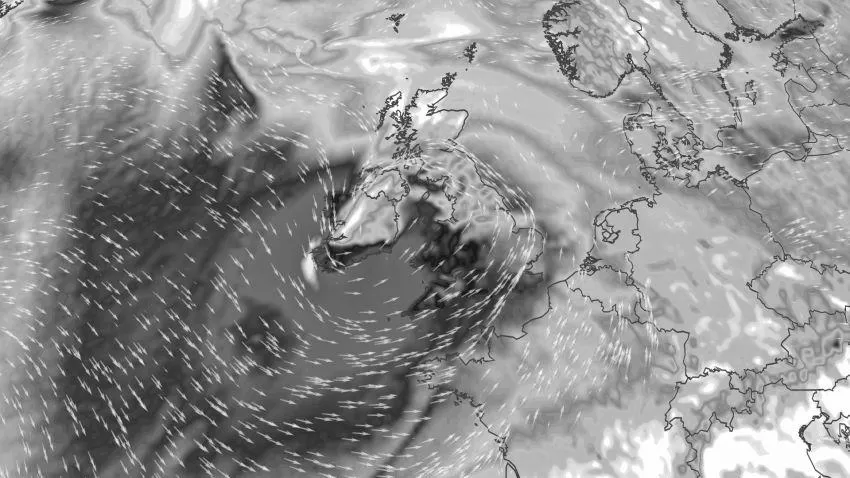 It will bring strong winds.
Storm Eunice is expected to bring strong winds to Bristol over the weekend. The Met Office has issued a red weather warning for parts of England and Wales. Winds could gust to 70mph and higher across the Severn and Avonmouth bridges. People in Bristol are advised to avoid traveling and to stay indoors.
Bristol Airport is open, but diversions have been implemented in the city center. Those traveling by air are advised to check with airlines for updates. The Met Office has also warned against unnecessary travel. At Heathrow Airport alone, 65 flights have been canceled, and 114 flights have been delayed by at least 15 minutes.
The Met Office has issued a red weather warning for parts of Bristol and the southwest. This means the wind is hazardous and could cause severe disruption. There is also a risk of disruption to travel, energy supplies, and infrastructure. People are advised to stay indoors, avoid driving, and stay away from coastal areas until the worst Storm has passed. Various schools have closed, and waste and recycling collections have been moved to Monday.
The strongest winds are expected to hit the southwest of England and Wales. However, there is still a risk of strong winds inland. The Met Office predicts wind gusts of 70mph to 80mph across parts of the southwest of England on Friday. The winds are expected to peak between 9 am and 3 pm on Friday. There is also a risk of life and property damage and large waves along the seafronts.
Storm Eunice will bring strong winds to Bristol and the South West, and some people will lose power. This latest extreme weather event is expected to cause several injuries and deaths. Although there is no certainty of the outcome, the Met Office is hopeful that the widespread warnings will prevent many from becoming victims of the Storm.
It will disrupt rail services in the Midlands.
As Storm Eunice approaches the Midlands, rail services are expected to be significantly disrupted. Transport for West Midlands and Network Rail have issued general warnings to avoid travel. This will also affect the bus and tram networks, so checking the timetables before setting off is essential.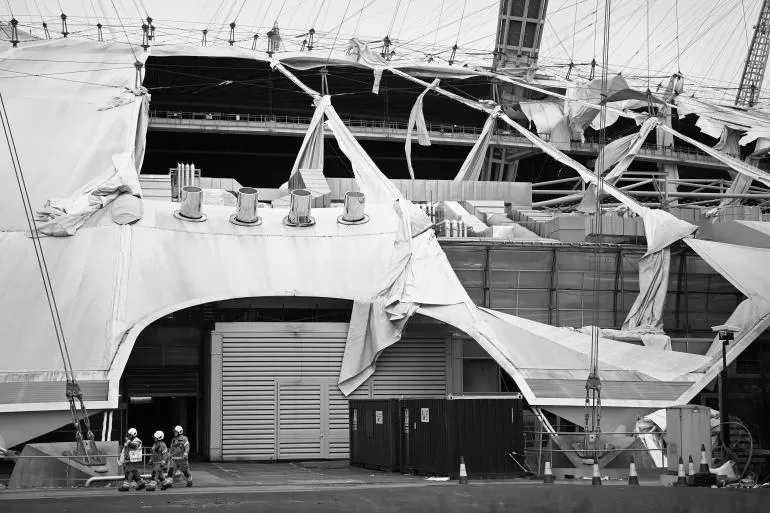 Some railways have already canceled or reduced services due to the severe weather. Several companies, including East Midlands Railway, warn that disruption will occur on Friday, with some services running at a significantly reduced timetable. Other rail companies, including CrossCountry, Northern, Southeastern, and London Northwestern, have issued a similar warning, urging customers to avoid traveling during the Storm. They have also advised people to only travel if it is essential.
The train companies have already announced that they will reduce speeds across their network due to Storm Eunice, as the windy conditions will force them to do so. Moreover, high winds will mean longer journey times, and trees may blow onto the rail lines. In addition, train services across the Midlands have been severely disrupted, and some routes are being canceled altogether. Those with pre-booked tickets can switch to travel today or on Saturday.
Storm Eunice has impacted the Midlands with heavy rain and strong winds. The M5 has been closed in some areas, and the airport has canceled flights. Forecasters predict more disruption on Friday as the Storm continues to intensify.
It will bring severe flood warnings in the Severn and Wye estuaries.
The Environment Agency warns coastal communities in Wales and southwest England to prepare for floods. The incoming Storm will bring high winds, large waves, and flooding. It will also coincide with high spring tides, so the threat of flooding is high. There is a flood warning for parts of the Severn Estuary and the River Wye in Gloucestershire, so it is essential to take extra precautions near the rivers.
There are 19 flood warnings in place for the area as Storm Eunice approaches the UK on Friday. In addition, there are amber and yellow wind warnings across central and southern England. Further signs are in place for the UK as a whole on Saturday.
Storm Franklin, meanwhile, has already hit the UK, putting pressure on the soil's ability to absorb water. It has caused flooding in Scotland, and trees have fallen across England. It has also caused high waves to crash against lighthouses and seafronts. In addition, the Storm has brought snow to some areas of Scotland. As of February 21, the UK had 185 flood warnings, including two severe ones.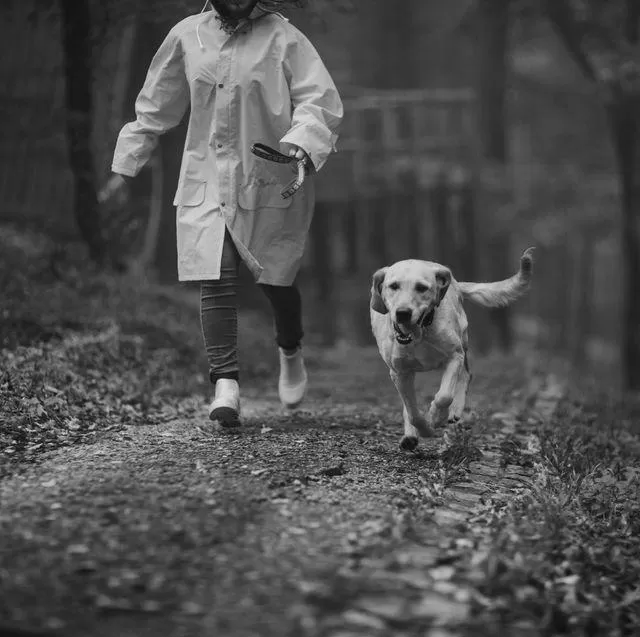 Coastal flooding in the Severn and Wye estuaries is also expected, with strong winds affecting the rivers. Several hundred flood warnings have been issued throughout the UK, but the worst areas were in the west of the UK due to the high rainfall. Ayr University Hospital in Scotland suffered significant flooding, as did Glasgow and Shropshire. Meanwhile, flood defenses have protected 40,000 homes and businesses from flooding.
The Met Office has also issued red weather warnings in Wales and Dudley. It has been said that gusts could reach 95mph along the coastline and 80mph inland. Those warnings were issued from February 16 and onwards. The Storm was responsible for red weather warnings across the South West, Wales, the Midlands, and the East of England.
Prince of Wales's visit to Newport and Swansea has been canceled.
Storm Eunice is currently battering parts of the UK, and the Prince of Wales's scheduled visit to Newport and Swansea on Friday has been canceled. The Met Office has issued a red weather warning, the highest level of danger, for the two towns. It is expected to bring damaging winds – up to 70mph inland – and significant disruption.
The Severn and Britannia bridges have been closed, and most schools and councils in Wales have closed. The First Minister of Wales has also advised people not to travel if they have to. As a result, most rail services in Wales have been canceled.
A "danger to life" warning has been issued for most of Wales and England, so drivers should not attempt to make any journeys unless necessary. If they do, they risk injuring themselves, passengers, and those trying to assist.
Storm Eunice has caused severe flooding in parts of the UK, including Newport. High tides, high winds, and storm surges are expected to cause heavy damage. While this is not a usual storm, it is unusual for the UK to receive a red weather warning. This means that the Storm is expected to cause large amounts of damage and possibly even death and may also affect power lines.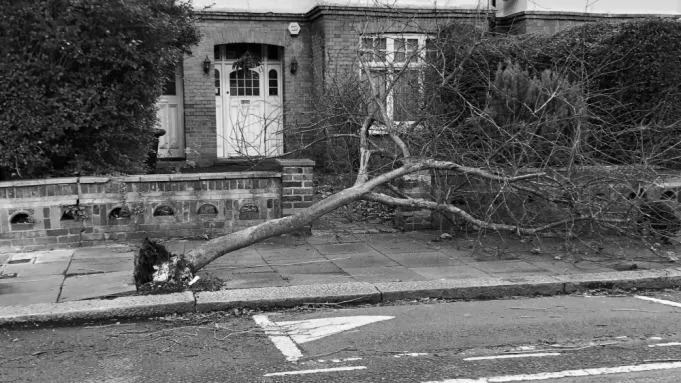 Hundreds of schools in Wales are closed, and all trains have been canceled. The Met Office has issued a red wind warning for southern and mid-Wales, the highest alert level. It has also given over a hundred flood warnings across the country, and schools in the area have been closed.