Bristol is a city that is home to the University of Bristol, one of the top universities in the UK. With its origins as a Merchant Venturers school, this university has an impressive history. It has the 8th highest average undergraduate entry qualification in the UK and is the eleventh most competitive university in the country. It is well known for its academic staff, which includes numerous Nobel Prize winners and accomplished academics. The university also has more than forty fellows of the Royal Society and the Royal Academy of Engineering.
Student life in bristol
Bristol is a vibrant city with a diverse nightlife. Students can choose from a number of pubs, clubs, and bars. In the city, you can also enjoy major LGBT events, including Pride Bristol and the Trans Day of Remembrance. The city is also home to the LGBT Film Festival. The Wills Memorial Building is a beautiful example of neo-gothic architecture.
Bristol is a thriving city with an acclaimed student community. In fact, the city was voted the happiest city in the UK in 2019. Students who are looking for a unique, exciting, and affordable student lifestyle will be delighted to find the city's thriving community. Bristol is also home to the renowned street artist Banksy, whose works can be seen all over the city.
Bristol is home to two world-class universities. The University of Bristol is a historic university and its sister university, the University of West England, offers modern and reputable programs to students. The city is also home to a vibrant nightlife and a diverse food scene. Whether you're looking for a relaxed atmosphere, a wild party, or a more upscale environment, Bristol has it all.
Students can take in some culture in Bristol by visiting the city's many museums. The city is home to the Bristol Cathedral, a 13th century church. Bristol is also home to the Clifton Suspension Bridge, a renowned landmark that provides spectacular views of the Avon Gorge.
Accommodation
Bristol offers a wide variety of accommodation options for students. From spacious en-suite rooms to premium studio flats, there is something for everyone. The city is home to over 44,000 students. In addition to a vibrant nightlife, there are plenty of activities for students to enjoy in the city.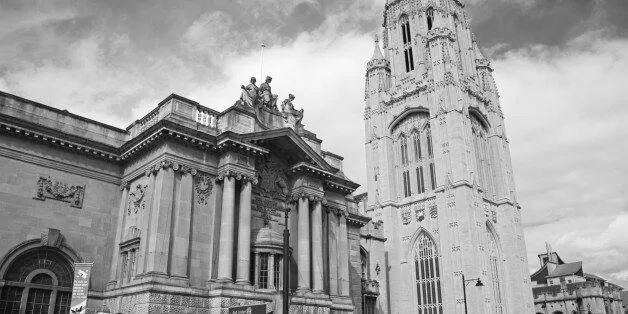 The city is easily accessible by bus routes. There are also plenty of attractions and outdoor green spaces, such as Brandon Hill and College Green. In addition to this, Bristol is home to some of the country's best nightlife, with many indie cafes and restaurants. And if you're looking to stay close to campus, you'll find that Bristol offers a wide variety of student-friendly accommodation options.
Colston Avenue is a large neighbourhood that offers several Bristol student apartments. It's located near the center and several universities. The area is home to a number of student-friendly properties, including Stonebridge House, The Colston, Centre Gate, Zed Alley, and a number of others. Other areas with plenty of student-friendly accommodation options include Hotwell Road and Casita.
If you are a student in Bristol, you can find the right housing for your needs at Unite Students. The city's two main train stations are Bristol Temple Meads and Bristol Parkway. The city center is close to the University of the West of England. And it's close to some of the city's most popular attractions, including the famous Bristol O2 Academy.
Nightlife
If you're a student in Bristol, you've probably heard about some of the great places to go out and party. Luckily, Bristol has plenty of great pubs and clubs to choose from. You can find everything from a live jazz club to a speakeasy. There are many options in Bristol, but some of the best are in Clifton.
However, safety at night remains a major issue. While safety measures are improving, there is still a need for a change in mindset. While recent campaigns have focused on awareness raising, there is still a need for a cultural shift to place the onus of culpability on perpetrators.
The nightlife in Bristol is booming, and you can find everything from cheap cocktails to live DJ sets. The vibrant city centre is filled with students, and the vibrant clubbing scene is an excellent place to get into the party mood. Bristol has numerous venues, but finding one that caters to students is crucial.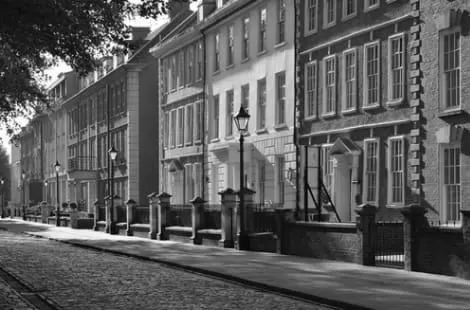 Motion is one of Bristol's largest clubs, hosting a variety of different events every week. It hosts world-famous DJs and is a popular spot for student nights. Be aware, however, that the venue is ticketed, so you'll need to book in advance to guarantee entry.
Street art
Bristol is home to world-renowned street artist Banksy, whose work is found throughout the city. Many of his works tackle social issues and difficult subjects. One such piece, 'Girl With a Pierced Ear Drum', satirically parodies Vermeer's famous painting.
Bristol has a rich cultural heritage that has drawn diverse groups of visitors to its city. A mix of cultures has resulted in Bristol's vibrant street art scene, adding a unique, eclectic spin to the city. From small graffiti pieces on corner walls to murals on the faces of tall, soaring tower blocks, Bristol's street art can be found almost anywhere. The work of individual artists reveals their own inner thoughts, fears, dreams, and anxieties.
Some of the most notable pieces of artwork are located in the city centre. Park Street, Queen's Road, and Lower Lamb Street are home to vibrant murals by local artists including Banksy and Jody. Visitors will also find a mural proclaiming 'You don't need planning permission to build a castle in the sky' on Lower Lamb Street. Bristol also boasts some cutting-edge art galleries.
Banksy is one of the most famous street artists of all time, and a hometown hero. He was born in Bristol in the 1970s and was part of the city's earliest graffiti movement. He has been credited with inspiring a new generation of graffiti artists.
Green spaces
Bristol's green spaces are important to the city's sustainable status and healthy lifestyles. The Bristol City Council has been committed to providing green spaces in the city and building them into new developments. The new strategy sets out the city's priorities for green space development over a twenty year period. It will help the city increase the number of green spaces, protect them from development, and improve their quality.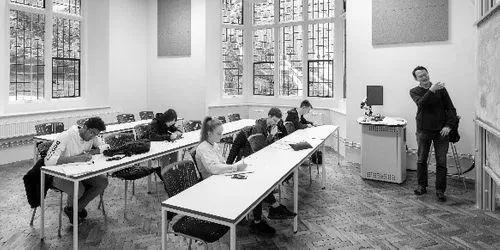 There are several initiatives that aim to make green spaces more accessible for students in Bristol. For example, the city has launched a One Tree per Child initiative, which aims to plant 24 000 trees in Bristol parks and schools by 2025. To date, over 39 000 trees have been planted in the city. The city also has a Tree Pips program, which engages local children in tree planting and learning about trees.
The Bristol Parks Forum, which is a network of over 80 community groups and organisations, is currently working on a strategy for improving the city's parks and green spaces. The groups involved in the process took part in research on key topics and issues relating to parks. The strategy aims to improve accessibility, quality, and the number of visitors to green spaces.
The research involved residents, community groups, schoolchildren, and people of different ages and abilities. The researchers also conducted a survey to get a better understanding of what people do in parks. The most common activities include playing ball games, walking, and hanging out. In addition, Bristol parks are often home to local events and festivals, attracting local and regional audiences.
Shopping
There are many ways to get your shopping fix in Bristol for students. The city is home to Bristol Fashion Week and the Cribbs Causeway Mall is an excellent shopping area with over 150 shops. The mall hosts high street brands and quirky boutiques. It also hosts an annual festival that features fashion catwalk shows, styling workshops, and expert speakers.
You can find all the high street brands you know and love in Bristol. You can also find plenty of boutiques and vintage pop-ups. For a unique shopping experience, you can visit Cabot Circus or Broadmead. Both have a wide variety of high street stores and a St Nick's Market with local vendors selling unique gifts. You can also check out the Last Bookshop and Beware of Leopard Books, which are close to the University of Bristol.
The Bristol Shopping Quarter is home to the Cabot Circus, which features up to 90 stores including many popular high street brands. The Cabot Circus complex also has cafes and restaurants, as well as an indoor cinema. The Arcade has an array of food options, so no matter your budget, you will be able to find a place to satisfy your cravings.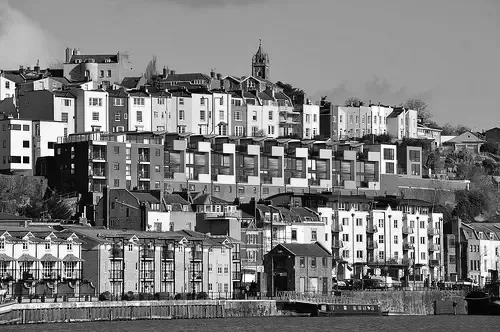 The Bristol Cheesemonger is an excellent place to find seasonal British cheeses. The cheesemonger also has an online shop. If you're into vegan food, you can check out Flip, Bristol's first vegan deli. This deli also has an extensive grocery section filled with local produce. You can also visit Scrumptiously Sweet, a great old-fashioned sweet shop that has many vegetarian sweets. The shop also has a great cake-making section.