Compared to the cost of living in many other major cities, house prices in Bristol are reasonably priced. Rents are also reasonably affordable, although they are rising fast. There are some good family-friendly areas in the city, such as Redland and Clifton. You can also find a good mix of students and families in the Horfield area.
Clifton is a family-friendly area
The suburb of Clifton is one of the most attractive areas of Bristol, and is a great place for families. The area is affluent, with many beautiful Georgian terraces and chic boutiques. There are also several lovely restaurants. The community is friendly and welcoming, and the town is close to the city center. There are plenty of things to do, including the Bristol Zoo and the City Museum, as well as several fine and contemporary art galleries.
Clifton is also home to the Clifton Suspension Bridge, which was designed by Brunel. The name Clifton translates as "hillside settlement". The area is also home to the Clifton Village shopping center, a designer outlet centre surrounded by Georgian architecture. It has been called one of the city's most beautiful shopping quarters.
For animal-loving families, the Bristol Zoo is a great place to spend the day. Children will enjoy the Wild Place Project, which combines wildlife and outdoor play in an authentic setting. In particular, the Discover Madagascar exhibit features curious lemurs and African pygmy goats. You can even feed the lemurs!
Horfield is a mixture of families and students
If you're looking for a vibrant, young, and diverse area of the city, Horfield is a great choice. The city center is just a few miles away, and there's a wide range of amenities to enjoy. This neighbourhood also has good transport links, making it easy to commute to other parts of Bristol. In addition, the area is conveniently close to the University of West England Bristol campus.
Horfield is a great area for young families or professionals looking for a central location. It's only 1.2 miles from the city centre, and has excellent public transport links. A quick bus ride into the city will take you under 15 minutes, although traffic can make it a bit longer. Nearby Bristol Temple Meads is a convenient commuter station.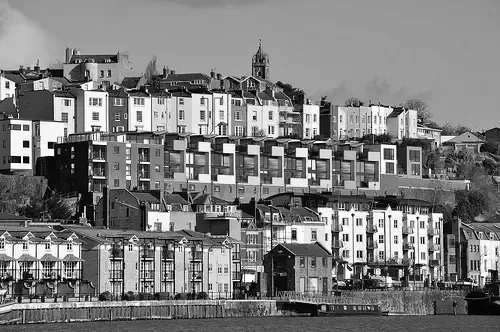 Residents of Horfield enjoy a large green space in the centre of the neighbourhood. It includes multiple play areas, a cafe, tennis courts, and jogging paths. There's even a pond, which adds to the natural beauty of the area. Horfield is a relatively flat neighbourhood compared to other areas of the city. On the other hand, the East of Clifton features Redland, a neighbourhood characterised by wide avenues, spacious Victorian houses, and many of them fronted with local stone.
Redland is a family-friendly area
Located in north-central Bristol, Redland is an affluent residential area. It has many Victorian and Georgian-style buildings and is a popular student accommodation area. There are over twenty Grade II* listed buildings in the area. Many of the Victorian houses still bear the names of the original owners. The area has several schools and is home to many local pubs.
This leafy residential area is a good place to raise a family with children. The area is surrounded by plenty of green spaces and parks. It also boasts some of the best schools in Bristol. The area has excellent transport links – residents can walk into the city centre in just 30 minutes. The area has a good mix of modern and period properties, making it an ideal choice for families. There are many fantastic schools in the area, and it's also close to Bristol University.
The area is home to Redland Green School, which opened in 2007. There is also a secondary campus of Claremont Special School, and the Bristol Steiner School. In addition, Redland ward is home to St Bonaventure's Catholic Primary School and Bishop Road Primary School. The area is rich in historic architecture, including Georgian, Victorian, and mid-century properties. In fact, the district is home to 20 individual houses that have either a grade II* listing.
Clifton is expensive
Although Clifton is a popular area of the city, it can be very expensive to live there. It is located to the west of the city center, a short walk from the University of Bristol. Many people consider this area to be the best place to raise a family, but it is also a great place to find a job.
Although Clifton is one of the oldest parts of Bristol, it still retains a villagey atmosphere. The area has around eight cafes, and most of the homes are Georgian. Many merchants fled the city centre and built these properties in the area. It is also within walking distance of the University and Cabot Circus.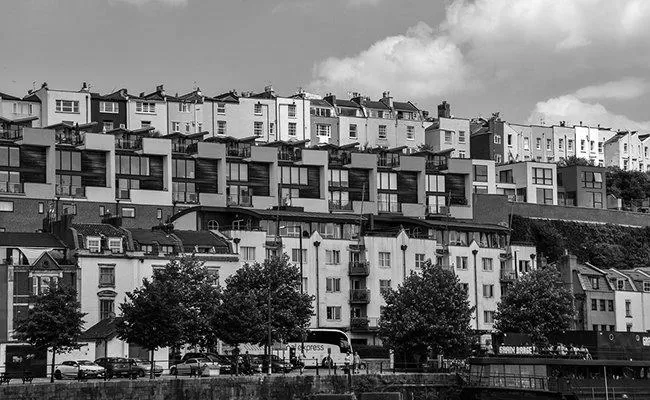 Although Clifton offers a wide range of rental properties, its price tag is still higher than the average Bristol suburb. A one-bedroom flat in Clifton will set you back around PS180 per week, while a two-bedroom flat can cost anywhere from PS275 to PS325 per week. For students, however, it is possible to find more affordable flats in nearby areas.
Clifton is cosmopolitan
Clifton is the cosmopolitan hub of the city, brimming with independent shops and artisan crafts. There are also numerous bars and restaurants to keep locals and visitors well-fed. If you're looking to make a day of shopping, the town is the perfect destination.
There are approximately 13,500 people who call Clifton home. The population is made up of a mix of age groups, and one in four is aged under fifteen. The median age range is from sixteen to twenty-four, while a quarter of residents is forty to sixty-four. A few people in this age group are over sixty-five, while only 6.8% are over 65 years of age.
In the centre of Clifton is the Berkeley Square Hotel, where you can enjoy panoramic views of Clifton Village. Aside from the spacious terrace, the hotel has several fine restaurants and eclectic bars. All of these places offer impeccable service and a friendly environment.
Clifton is home to the Clifton Suspension Bridge
The Clifton Suspension Bridge is one of the most famous bridges in the world. Built in 1857, this historic landmark is supported by 3,500 chains and bolts. Its length is 20 miles, and it carries traffic over the River Avon. The bridge is now Grade I listed and is one of the most impressive engineering projects of Victorian times. Its tower features pointed arches and cut outs. In 2002, scientists discovered 12 hidden chambers and tunnels in the structure.
The Clifton Suspension Bridge is a historic landmark in Bristol. It stretches over the River Avon between Clifton and Leigh Woods. It is the oldest toll bridge in the country and is a popular destination for tourists. Brunel first conceived of the idea for the bridge in 1754, and it took him five years to implement his vision. In the end, the bridge opened to the public in 1868.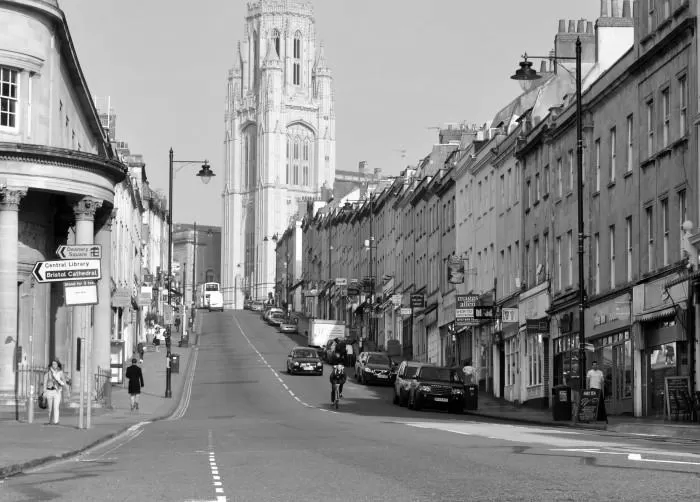 Horfield is a family-friendly area
Located just under three miles north of Bristol's city centre, Horfield is a friendly area of the city with plenty to offer both families and professionals. It's close to major routes like the M32 and borders the University of West England Bristol campus. The area is also home to fantastic pubs and restaurants, and residents are not too far from the city's many recreational opportunities. The area also has several parks, including Horfield Common, which is a popular place for children.
Horfield's large green spaces provide lots of opportunities for outdoor play, including a cafe, multiple play areas, a pond, and tennis courts. There are walking and jogging paths throughout the neighbourhood, and it's relatively flat. Families can enjoy these areas without worrying about traffic congestion.
The Redfield area is home to new developments. A former Co-op Bakery and Rose Green High School are being converted into modern homes, and the derelict Elizabeth Shaw's chocolate factory (on the border with Greenbank) is set to be converted into new houses in the next few years. In addition to these new developments, the area also has a number of decent open spaces, including Redfield Recreation Area and Dundridge Park.
Redland is cheaper to live in than London
If you are looking for a cheaper place to live in the UK, you may be tempted to move to Redland. This area of Bristol is packed with Georgian buildings and grade II listed properties. It is also cheaper than London and is a great choice for students. However, you should remember that Redland is a suburb and you should not expect to get a London standard of living.
There is a wide range of student accommodation in the area. You can live within a stone's throw of the Whiteladies Road, which is packed with bars and shops. Alternatively, you can choose a quiet residential area such as Frenchay, Glenside, or Bower Ashton.
There are some nice hotels in the area that are cheaper to stay in than the ones in central London. One of them is Redland House Hotel, which offers comfortable rooms with tea making facilities and a radio. You can choose single rooms or larger rooms to accommodate you and your family. Some rooms also have ensuite showers.