If you're wondering what is the minimum wage in Bristol, you've come to the right place. The city of Bristol is a living wage city, and employers are required to pay their workers at least the National minimum wage. There are many penalties for employers who fail to pay their workers the legal minimum wage.
Real living wage employers in bristol
Bristol City Council has been accredited as a Real Living Wage employer, joining over two hundred employers in the South West who already pay this voluntary rate. The Living Wage is an independently set hourly rate of pay for people over the age of 18 in the UK. It is currently higher than the minimum wage and reflects the rising cost of living.
The Living Wage is a voluntary scheme which aims to increase the amount of money paid to workers. The minimum wage has failed to keep pace with the cost of living, which has resulted in hundreds of thousands of people not being able to cover their basic living expenses. According to a Living Wage survey, nearly a fifth of women in low-paid jobs are at risk of falling behind on their bills. Employers accredited as Real Living Wage employers aim to bridge the gap and provide decent pay to their employees.
The new rates for the real Living Wage are separate from the national minimum wage, which is set by the government. They are calculated based on the true cost of living in the UK. The new rates will help people to earn more money, and will give greater security and stability. This year, the British Chambers of Commerce have published a manifesto, detailing several measures aimed at boosting the UK economy. In addition, the Bank of England has increased its base rate by 0.75 percentage points, making it the highest rate in thirty years.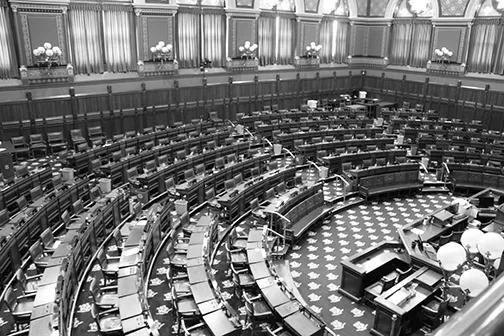 Employers who pay a Real Living Wage to their employees are more likely to retain their staff. High staff turnover is costly to businesses, and it can take time to recruit and train new people. When employees feel valued, they are more likely to stay and work for the company, which means that they are more productive. Paying a Real Living Wage also allows employees to focus on their work instead of worrying about their finances.
The Bristol Living Wage City action group has been working to promote the movement across the city. It includes representatives from business, big business, SMEs, the government, and civil society. The group aims to increase the number of Real Living Wage employers in the city. To make this a reality, more people in the city will be paid a living wage.
National minimum wage
The National Minimum Wage (NMW) is a legal minimum wage set by the UK government. Employers who do not pay the minimum wage can face prosecution in the Crown Court, which is the UK equivalent of Scotland's courts. Employers who knowingly fail to pay the NMW can be fined up to an unlimited sum.
The rate of the National Minimum Wage increases every year, so it is important for employers to stay on top of it. The increase in the minimum wage is a significant improvement for many people, and it is the biggest increase in years. It is also available for those who have left school or who have reached school-leaving age. The rate is also increased every year for apprentices, trainees and probationary staff.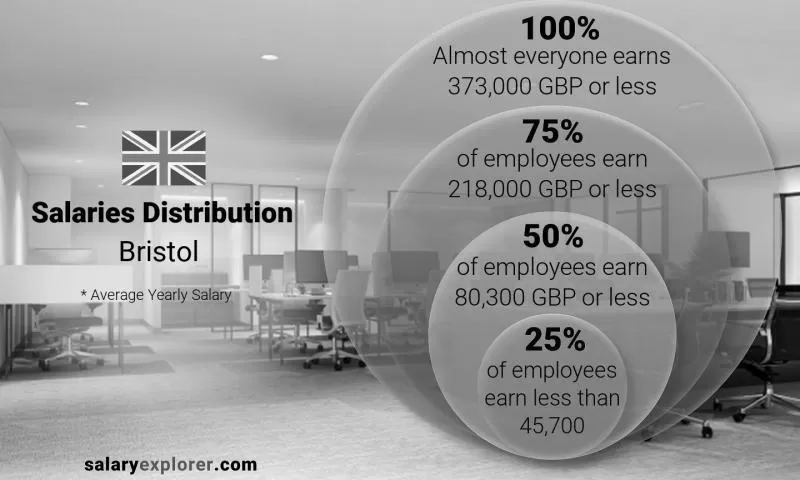 If you're working in Bristol and believe you're not being paid fairly, you should first discuss the issue with your employer. If your employer is not making any progress, you can also file a complaint with the government. Any employer who fails to pay the minimum wage will be publicly named and may face criminal prosecution. The National Minimum Wage does not apply to the self-employed, voluntary workers, and company directors. Also, it does not apply to family members who live in the employer's home or perform household duties.
The National Minimum Wage is the legal minimum hourly rate for workers in the UK. It is set by law and varies by age and whether you're an apprentice. In Bristol, the minimum wage is set at £7.63 per hour, while the National Living Wage is higher than this. Apprentices are also entitled to the National Minimum Wage, but self-employed people, company directors and volunteers do not qualify.
The National Minimum Wage (NMW) is calculated as an hourly rate, but you can also claim the full value of accommodation in your pay. However, remember that the National Minimum Wage does not include other company benefits, like childcare vouchers, meals, or cars. This also does not include the premium element of your pay, which is higher than the National Minimum Wage.
Penalties for underpaying workers
Penalties for underpaying workers in the Bristol area are huge and can lead to massive fines for employers. Hundreds of companies have been identified as underpaying their staff in the city. In the last year alone, HMRC has imposed fines of over PS17 million against employers who underpay staff. In some cases, these fines can be up to 200 per cent of the wages owed.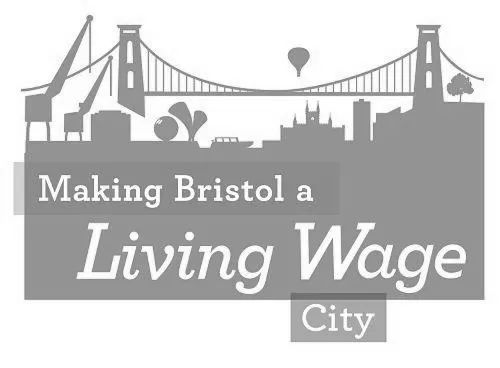 Some of the companies under investigation have pleaded guilty to underpaying their employees, resulting in hefty fines. Mitie, Greencore, and House of Fraser all failed to pay PS18,000 to workers. These companies owe over half a million pounds to their staff and will now have to pay back all of those workers. The companies are owned by the Frasers Group, which said that the claims relate to activity of the old House of Fraser company that was in administration at the time of the underpayment.
A recent investigation found that a company in Bristol was underpaying its workers by up to 7%. It prompted the company to make changes to its pay practices and is now fully compliant with the minimum wage. Among these measures are increased penalties for underpaying workers and better training for staff.
If you are an employer in Bristol and fail to pay your employees the national minimum wage, you can be fined up to PS20,000. In addition to this, the Department of Business, Energy and Industrial Strategy can publicise the case if a company continues to pay employees less than the minimum wage. Moreover, the employer can be banned from being a director of the company for 15 years.
Underpayment of workers in Bristol is a serious crime and is punishable by the state and federal governments. The penalties for underpayment of wages are stiff and the city can revoke or deny business licenses to companies that do not comply with the law. It is important to ensure that all employees are treated fairly.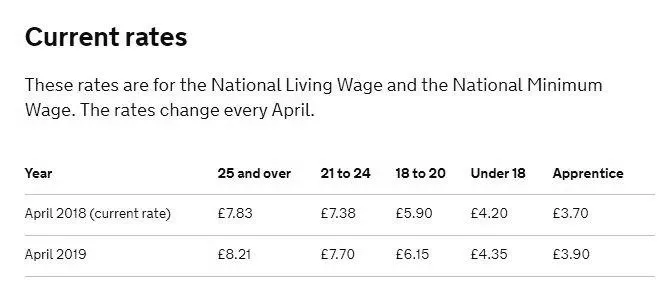 In order to avoid such a repercussion, you should maintain detailed records on the wages paid to your workers. Keeping proper records will help you prove whether or not your employees are receiving minimum wages. If you cannot provide adequate records, the Employment Tribunal can impose penalties. This can be a major blow to the employer.
While penalties for underpaying workers in Bristol are a relatively new law, they still have a long-term impact. Once an employer is named and shamed in this way, it may find it difficult to recruit new workers. Moreover, potential clients might be wary of doing business with such a business.