If you want to buy some designer goods, you should check out the fashionable shops in Bristol. You can find high-end brands as well as indie stores in this town. It is also home to many art galleries, cafes, and restaurants. You can spend a day or two browsing the streets of Bristol, which has something for everyone.
Flo-Jo Fabrics
Flo-Jo Fabrics is a thriving independent fabric and haberdashery shop located on Gloucester Road. The store is a bright and airy space and offers shelves full of various goods. The company has been in business since 2012 and supplies sewing kits to other shops across the UK.
The store has an extensive range of cotton, linen, denim, canvases, and quilting cotton. The store also stocks vintage silk upcycled knickers. Its philosophy is to help people understand and take advantage of the benefits of slow fashion and how to use old clothing.
Neon Tiger
If you're in Bristol, take advantage of Neon Tiger's unique shops. Located in Stokes Croft, the city's indie retailers are celebrated. The owner of this fantastic store is a talented artist, and you can see many of her designs on display.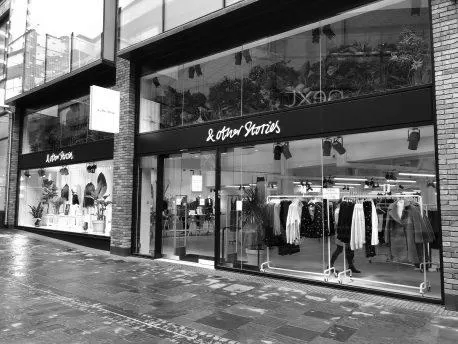 Iota
Iota shops in Bristol are a great place to pick up unique home accessories. They have a great range of special items that make perfect gifts. Iota's excellent range includes various things suitable for any occasion, from espresso cups and floral makeup cases to pretty purses and home accessories.
The shop also has a selection of children's gifts. Its quirky shop, Pod, stocks children's toys and novelty homewares, including Jellycat and LSA. It also has an outlet in Cabot Circus. Another shop with unusual homewares is Neon Tiger, which local artist Martyna Zoltaszek runs. It also has a lovely Airbnb.
Scrumptiously Sweet
You can find a whole range of traditional sweets at Scrumptiously Sweet in Keynsham, Bristol. The shop also sells American Sweets, Party & Wedding Gift Bags, and more! These Bristol sweet shops also cater to several occasions so that you can buy a unique gift for any occasion.
The Fig shop features six local artists' work and sells a wide range of handmade items. Other products available in the store include textile art, glass decorations, and homeware. Scrumptiously Sweet has everything you need to create a special treat if you're looking for old-fashioned sweets and cakes. There's also a wide range of baking ingredients and cake-decorating items for keen bakers.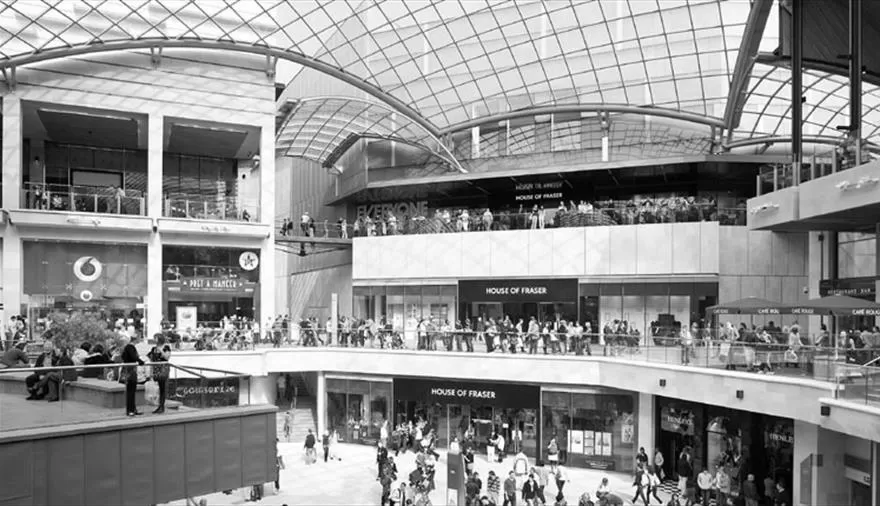 Fig1
If you're planning a holiday to Bristol, you'll need to know where the best places to shop are. Fig1 is a fantastic place to start. It specializes in Scandinavian design and homeware. If you're looking for the latest trends in homeware and interiors, Fig1 is a must-visit.
Fig1 is an independent home and gift shop that promotes sustainable and fair trade products. They also offer dog-friendly options, so your furry friend will be more than welcome! The fig1 shop is located on Philadelphia Street. You can find all kinds of gifts here, from ceramics to accessories.
You can buy locally-made crafts, food, and fashion in Bristol. The city is renowned for its artisan and independent shops. You'll find the perfect gift for a special someone on your list. Bristol has some great independent shops that are dedicated to sustainability. The Prim Shop is a not-for-profit independent shop that celebrates ethical and environmentally conscious work.
Independent Design Collective
Independent Design Collective is an art gallery in Bristol. It is located on North Street near Octopus & Man and the Creative Space. Other nearby places worth visiting include Ashton Gate Stadium, home to Bristol City FC and the Bristol Bears. The city is also home to the famous Caravel Matthew, which John Cabot sailed in 1497. This landmark is located about 2,800 feet northeast of Independent Design Collective.
Independent Design Collective is an exciting place to visit if you want a unique gift. They stock quality handmade items made by local makers and designers. Founded by Chitra Tarling, who also runs Karve Design in Bristol, the shop promotes local talent through its handmade goods. Many items are handcrafted using recycled materials and are available at affordable prices. The shop also hosts workshops and courses, so visitors can learn more about what the artisans are doing.
The Bristol Cheesemonger
If you love cheese, you'll love The Bristol Cheesemonger in Bristol, UK. This specialist cheesemonger focuses on British seasonal cheeses and works with local farmers and dairies. The cheeses they stock are produced by small artisan producers, and the staff are knowledgeable and passionate about cheese. The shop also offers accompaniments from local companies, such as Bishopston Preserves.
The Bristol Cheesemonger was founded eight years ago by Rosie Morgan. She started the business in a pop-up on St Nicholas Street before moving to the permanent Cargo in Wapping Wharf. She has moved on to other projects, but the cheesemonger is still strong. Rosie Morgan has expanded her business into other areas of Bristol and plans to sell some of her wares to the public.
The Bristol Cheesemonger has a prestigious award. It was named Best Speciality Cheese Retailer in the UK, despite not having the largest shop or most cheese varieties. Its award comes from Rosie's passion for cheese and her ability to turn it into an award-winning business. The business is based in a shipping container in Wapping Wharf.