The first flight from Bristol airport takes off early in the morning. This is the perfect time for family travel. The arrivals area is great for families, with a play area for kids and plenty of places to eat. The airport has a large number of flights to destinations such as Reykjavik and Sharm el-Sheikh.
Business travellers can depart Bristol early in the morning and return the same day
Bristol Airport has two new flights available for business travellers. The new service to Charles De Gaulle will run six days a week and the service to Dusseldorf will run six times a week. Both routes depart early in the morning and return the same day. According to Shaun Browne, aviation director at Bristol Airport, these flights will help travellers reach key business destinations in Europe.
Travelling by train from London to Bristol Temple Meads takes about an hour and half, depending on the service. The fastest services take around 1h 28m. Great Western Railway, the main operator of trains to Bristol, offer free WiFi and hot snacks on board.
First class passengers are treated to complimentary food and drinks. They're served a light meal or snack on shorter journeys and a full meal or sandwich on longer journeys. The menu changes with time of day and includes vegetarian and healthy options. In the evening, passengers can also buy alcoholic drinks from the CafeBar. Afternoon tea is also available on selected services between 15:30 and 16:30.
Early morning flights tend to be cheaper than late evening flights. The flight schedules are generally quieter during this period. However, delays and cancellations can impact ticket prices. Some airlines offer compensation if a flight is delayed or cancelled. In some cases, the airline will refund the full cost of the ticket for affected passengers.
Same day return flights are another good option for business travellers. This service departs and returns in the same day, giving business travellers plenty of time to get to their destination. It is an ideal option for day trips or business trips. It is important to make sure you plan your trip well in advance.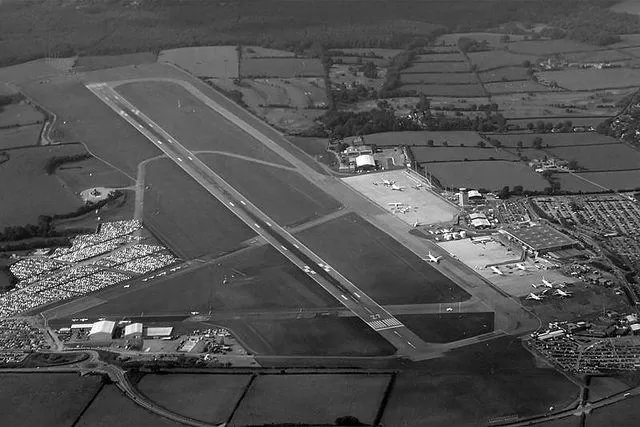 Bristol Airport has a large number of flights to Reykjavik
There are many flights to Iceland from Bristol Airport. The flight time from Bristol to Reykjavik is around 6 hours and 45 minutes, but the exact duration can differ depending on the time of year, flight time, and other factors. For example, flight times might be longer on weekends or holidays. However, flights departing from Bristol Airport usually have a lower price, which can help you save money on your travels.
The number of flights departing from Bristol Airport is increasing, with new services announced from airlines including Wizz Air and Thomson Airways. Wizz Air has launched flights to Sofia, Bulgaria, from Bristol this fall. These flights will operate twice a week, increasing the number of capital cities served by the airport.
Bristol Airport has a good range of dining options and retail outlets, including high street fashion brands. The airport also offers fast food options like Burger King and The Cabin, and more relaxed dining options such as Dexters and Brunel Bar & Kitchen. The airport also has a lounge for those who want to unwind before their flight.
In addition to flights to Reykjavik, Bristol airport also has flights to several other destinations. The airline has added four new routes to the airport this year, and has signed a five-year agreement with the airport to help the airport continue to grow. These new routes are expected to bring in an extra 78,000 passengers each year.
Travelers need a valid passport to fly to Reykjavik from Bristol, and the traveler should arrive at the airport 90 minutes before the flight takes off. The airport is a busy place, so be sure to check your schedule before departing.
The airport is expanding its terminal. The latest extension will add more space for security searches and an expanded baggage reclaim area. The extension will also add a meet and greet area and additional retail space. Additionally, a new security checkpoint will be built in the west terminal to accommodate a larger number of passengers.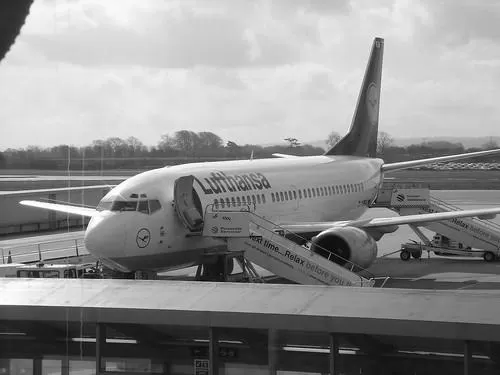 Bristol Airport is also home to bmi regional, an airline that operates an all-jet fleet of aircraft. With more than 300 weekly flights to 22 destinations, bmi regional has a strong presence at Bristol Airport. It has a reputation for punctuality.
Bristol Airport's arrivals area is ideal for families
A dedicated family lane provides reassurance for parents and children about the security screening. This lane is also equipped with a special reward system for those children who pass through security without causing too much trouble. If you're flying with a child, you can book the Fast-Track Security lane and skip most of the queue.
Bristol Airport has recently refurbished and enlarged its arrivals area. A new World Duty Free store and a redesigned meet and greet zone are among the many features that make this airport ideal for families. It is also home to new generation ePassport gates which are quicker and easier to use. It is important to keep your passport open and visible when you go through border controls and to remove your sunglasses and hats. You should also plan on arriving at Bristol Airport at least two hours ahead of your flight.
EasyJet will add a 12th aircraft to its Bristol base in the summer. The airline aims to reduce carbon footprints by investing in modern technology and operating more efficiently. Its passengers have a 22 per cent lower carbon footprint than traditional airlines. And it will soon be connecting with Scandinavian Airlines via Bristol Airport. The airline will run direct flights on Mondays and Fridays to Stockholm. Tickets start at PS126 return.
The airport is currently being extended to accommodate more passengers. As part of the expansion, there will be a larger security search area for passengers. It'll also have additional seating and retail brands. The new terminal also boasts a second executive lounge. It is a multi-million pound project that is expected to complete in three weeks.
The new terminal extension is expected to open in mid-July. The new security lanes will be a great addition to the airport, and will allow passengers to get through the screening process faster. It will also improve the flow of passengers to and from the airport. And thanks to the South Bristol Link, passengers will have faster access to the airport.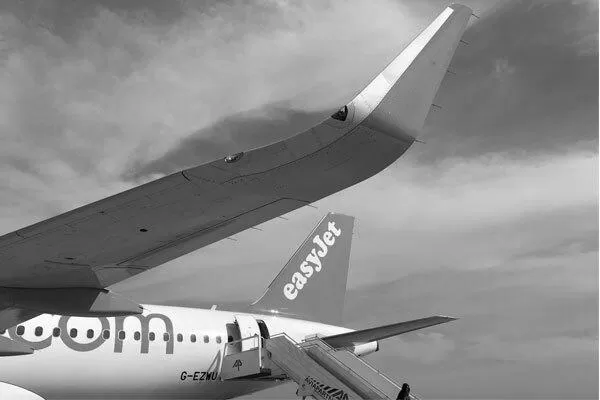 Bristol Airport is a major hub for travellers in the south west. Its expansion plans will result in new airlines offering more services from the city. EasyJet and Wizz Air will launch flights to Cape Verde in November, and Thomson Airways will launch flights to the Portuguese capital of Lisbon later this month. As well as these expansions, the airport is currently developing new passenger facilities to accommodate increased demand. In particular, a PS24 million extension to the west terminal will enhance the security search process, increase the baggage reclaim area, and create a meeting and greet area for customers.
Bristol Airport has a huge number of flights to Sharm el-Sheikh
If you're planning to travel to the Egyptian resort of Sharm el-Sheikh, you can find cheap flights from Bristol Airport. You can even get a great deal if you search for flights online. However, you should keep in mind that some airlines have flexible ticket policies and may require you to wear a mask during the flight.
The Bristol to Sharm el-Sheikh flight distance is 2509 miles (4038 km) or 2180 nautical miles (420 km). The flights operate 3 times a week, with an average of one flight per day. Depending on the date of travel, flights may depart at any time between 08:00am and 13:30pm. You'll need to pay for your own accommodation in Sharm el-Sheikh, but there are plenty of cheap hotels in the area.
Bristol Airport is the main airport in the south west, with flights to a growing number of international and domestic destinations. There are flights to Belfast, the Isle of Man, Isles of Scilly, Leeds-Bradford, Manchester, Newcastle, Newquay, and more. Flights to the Channel Islands of Guernsy and Guernsey are also available from Bristol Airport.
Despite its relatively small size, Bristol Airport's CEO said that the facility had ambitious plans for the next three to five years, including long-haul flights to New York and Dubai. He also said that he did not plan to expand its runway, but would make the most of its current one.
Bristol Airport is a general aviation hub with a new purpose-built terminal. There are many aircraft based here, including visiting executive GA aircraft. The Bristol Flying Centre manages a fleet of business jets and provides engineering services. The Bristol and Wessex Aeroplane Club also operates a fleet of light GA aircraft.