If you're wondering what to do in Bristol, you're not alone. Bristol's unique history is evident from the ruins of the Temple Church. The Royal West of England Academy and Cabot Tower are also worth visiting. And while you're in the city, don't miss the St Nicks Market.
St Nicks Market
In the heart of Bristol's old city, St Nicks Market is an eclectic collection of local shops and food stalls. Established in 1743, St Nicks features more than 60 independent retailers selling everything from handcrafted items to gifts and souvenirs. There are also plenty of opportunities to try out different foods from around the world.
The food stalls at St Nicks are as eclectic as the market itself. There are Portuguese peri-peri chicken and custard tarts, as well as meat, seafood, and vegetables. The market is also home to Italian kitchens, where you can eat pasta, meatballs, and sandwiches.
Temple Church ruins
Located in Redcliffe, Bristol, the Temple Church ruins are a must-see attraction. This historic site is the site of a round Knights Templar church which was built on land granted by Robert of Gloucester in the 12th century. Today, the ruins are a UNESCO World Heritage Site.
The ruins are home to a ruined external wall monument with three winged cherub heads and brasses from the 14th century. There's also a ruined panel monument with a front and central panel missing and side pilasters supporting a curved pediment with cherub heads.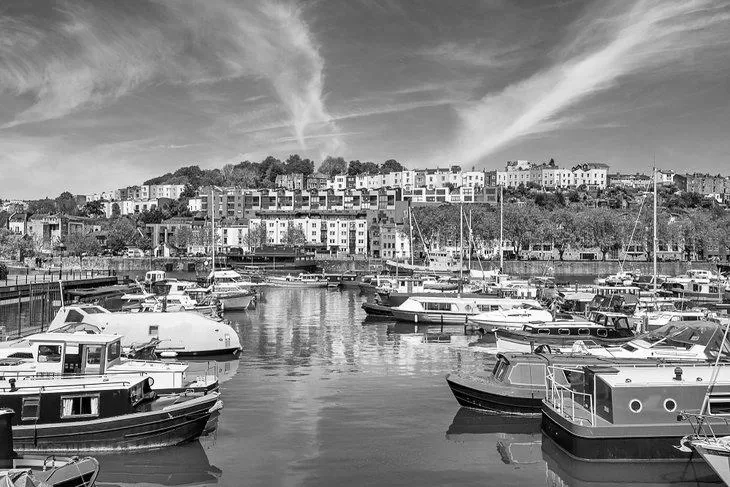 Temple Church, also known as the Holy Cross Church, was constructed in the 12th century by the Templars. It was the administrative centre of the Templars in south-west England. It was eventually replaced with a larger rectangular structure. However, the shape of the original church can still be seen in the ground. The ruins of the church now form a public garden.
Cabot Tower
The Cabot Tower is a grade II listed building in Bristol, England. The tower is situated on Brandon Hill in the city centre between Clifton and Hotwells. Located on Brandon Hill, the tower is accessible from the city centre via a public park. The tower is open to the public and is a popular tourist attraction.
The Cabot Tower is the highest point in Bristol and was closed for renovations from 2007 to 2011. The tower is now open to the public every day. It offers a fantastic view of the city.
Royal West of England Academy
The Royal West of England Academy in Bristol has a rich history. The school was founded in 1845 by a group of local artists. Its members were primarily landscape painters. Many of these artists were well-known in the area. The group subsequently formed a committee to consider the establishment of an academy. One of the committee members, Ellen Sharples, was the widow of the renowned artist James Sharples.
The Royal West of England Academy is the centre of fine art in Bristol. It has been around for over a century and is a well-known institution, with the Queen as its patron. It features a huge permanent collection and a variety of exhibitions. In addition, there is a popular educational program. The Academy also offers popular life drawing classes.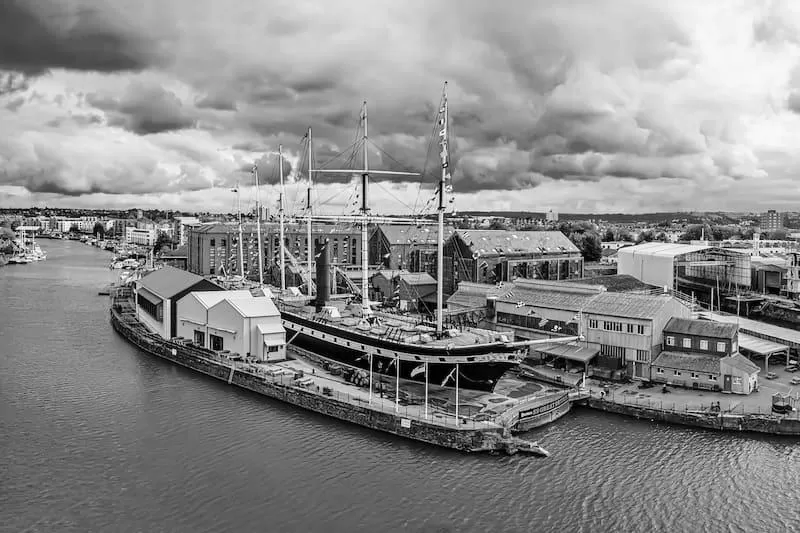 Bristol Jailhouse
The Bristol Jail is a detention center in Bristol, Virginia that houses arrested individuals. The facility offers a variety of services to inmates, including bail payment services. You can also contact the jail directly to learn more about an inmate's booking and criminal record. The Bristol Jail maintains an extensive inmate database.
In order to visit the Bristol Jailhouse, you will need to bring identification with you. This includes a legal photo ID and proof of your identity. You will also need to undergo a background check. You cannot wear shorts, revealing clothing, or clothes with low necklines. It is also not permitted to bring weapons, gum, baby bottles, or writing utensils into the visiting area. The Bristol Sheriffs department also reserves the right to cancel a visit if it is unsafe for visitors.
Before you visit the Bristol Jailhouse, you should consider signing up for a Prison Phone account. It can save you up to 75% on mobile calls. You can also use a payphone to make calls.
Bristol's Lido
Bristol's Lido is a Grade II listed building that has been serving the community for more than a century. This historic building was threatened with demolition for 13 years, but local residents rallied and a petition was launched to save it. Eventually, the building was given Grade II status, and the current owners were given permission to restore the pool and create a restaurant and spa. In December 2008, the pool reopened to the public and has over 1,000 members.
The Lido has a fantastic poolside restaurant and an equally wonderful poolside bar. The restaurant is open to all guests and offers a varied menu with a fusion of Mediterranean and North African dishes. The restaurant is open from 12 – 2.45pm for lunch and from 6 – 9pm for dinner. Whether you're looking for a relaxing day at the beach or a romantic evening out, Bristol's Lido is the place to go.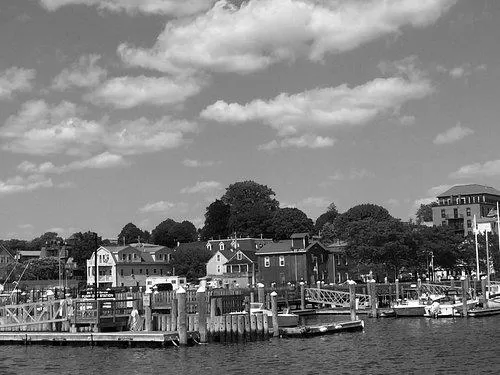 Blaise Castle
If you are interested in history, you must pay a visit to Blaise Castle in Bristol. You will be able to see the museum, the castle and the famous Blaise Hamlet. It will require you to spend a bit more time outside of the city center. In addition, you will get a chance to see some of the surrounding area.
Located on a 650-acre estate, Blaise is a perfect place for a day out. The castle and surrounding grounds are home to many scenic paths, including the Severn Way and the National Cycle Network.
At-Bristol
The Bristol Motor Speedway, formerly Bristol International Raceway, is a NASCAR short track venue in Bristol, Tennessee. It was built in the 1960s and hosted its first NASCAR race on July 30, 1961. Today, the speedway is one of the largest NASCAR tracks in the United States.
Bristol's layout promotes contact and paint-swapping races. The track was designed to accommodate a large number of cars in a limited space. Prior to 2004, Bristol allowed drivers to win from multiple laps down. This resulted in a caution-filled race. Aside from the changes made to the track layout, Bristol's track is also home to several NASCAR legends, including Dale Earnhardt and Jimmie Johnson.
While the Bristol 500 isn't a points race, it could still be an exciting race for fans. The Bristol short track has seen several Hendrick Motorsports drivers during the regular season. Last season's playoff race at Bristol was a wild ride, as Kyle Larson paced the field for 175 laps on his way to his sixth win of the 2021 championship. Larson now has six top-10 finishes in his last seven starts at Bristol and has led more than one hundred laps three times.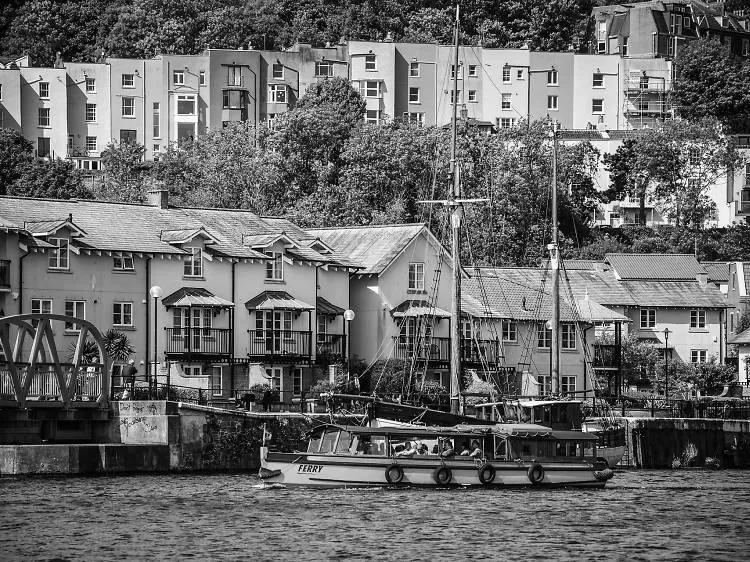 Clifton Village
Clifton Village in Bristol is an upscale shopping district, blending upscale stores with quirky indie shops. The main drag, Whiteladies Road, has bars and restaurants galore. The area is also home to Clifton Down, a popular spot for kite-flying. You can also see gorillas and meerkats in the Bristol Zoo Gardens. Clifton is also home to Brunel's Clifton Suspension Bridge, which spans the Avon Gorge.
This area is just five minutes from Bristol city centre. It features Georgian townhouses, a wide range of boutique shops and lots of green space.