The city of Bristol is in southwest England, with a long maritime history. Today, it has an urban feel and is a cultural hub. Its 19th-century warehouses have been converted into shops, restaurants and cultural institutions. It also houses a contemporary art gallery called The Arnolfini.
Visit the museum
You can visit Bristol museums to see the local history and art. From the earliest human civilizations to the modern era, the city is home to a wide variety of exhibitions. Visit the Bristol Museum for an immersive Victorian experience, or view Bristol's social history at the M Shed. There are also a number of permanent exhibits featuring endangered animals.
The Bristol Museum and Art Gallery was purpose-built in 1905 and houses several important artifacts. Some exhibits are free of charge, but others require a small donation. Many exhibits are free to see, although you may need to book in advance if you want to see a specific show.
Another museum worth a visit is the Birthplace of Country Music Museum, an affiliate of the Smithsonian Institution. This museum tells the story of the legendary 1927 Bristol Sessions. Known as the "big bang" of country music, these sessions influenced many genres of music throughout the United States.
Visit the Lido
The Bristol Lido is located in the upmarket Clifton area of the city and is one of the UK's oldest Lidos. The most famous Lidos are in Hampstead Heath and Brighton, but Bristol's Lido is the most beautiful. The Lido first opened in 1850 and is one of the few still operating today. In the 1850s, admission to the Bristol Lido cost just one shilling and included two towels. In the 1990s, it closed due to a water leak.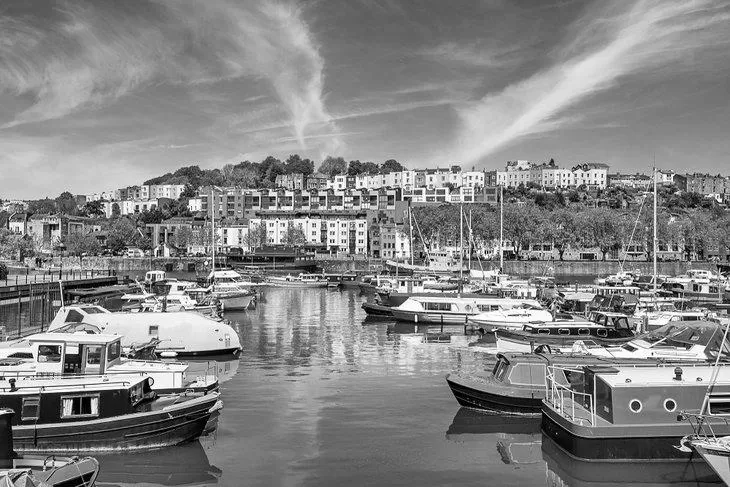 The restored Victorian Lido in Bristol is a place where you can swim in the sea and relax at the spa facilities. You can also enjoy lunch and dinner at its award-winning restaurant. Whether you're after a day of swimming or a refreshing treat after a long day of sightseeing, the Lido is the perfect place to spend a relaxing afternoon. It is an oasis of calm and is surrounded by Georgian terraces. For your comfort, there's a low-chlorine pool, a sauna, and a good-quality cafe that serves healthy food.
The Bristol Lido had been under threat of demolition for thirteen years, but local residents and businesses worked hard to save it. After a public petition to save it, the building was listed as a Grade II listed building in 1998. In 2008, the Glass Boat Company purchased the Bristol Lido and redeveloped it into a swimming pool and spa. The historic building also includes a 75-seat restaurant and poolside bar.
Visit the performing arts center
If you love theatre, you'll want to visit the performing arts center in Bristol, Tennessee. The 501(c)3 theatre company is a community center that focuses on bringing quality family musicals to the area. It also provides a venue for local residents to perform in live shows. The company has been in operation since 1965, and its mission is to provide quality productions for children.
Bristol's Paramount Center for the Arts offers Broadway-style performances as well as energetic concerts and dramatic dance performances. Its upscale interiors and good acoustics make it an ideal venue for all kinds of performances. The theater is located just two blocks from the Sessions Hotel and is conveniently close to several restaurants.
Explore Clifton Village
The beautiful suburb of Clifton Village is nestled just above the heart of Bristol. This picturesque area boasts elegant Georgian houses and a stunning Clifton Suspension Bridge. A short walk from the city centre, Clifton is a great place to walk, eat, shop, or just relax. With a rich history and impressive architecture, Clifton Village has something for everyone.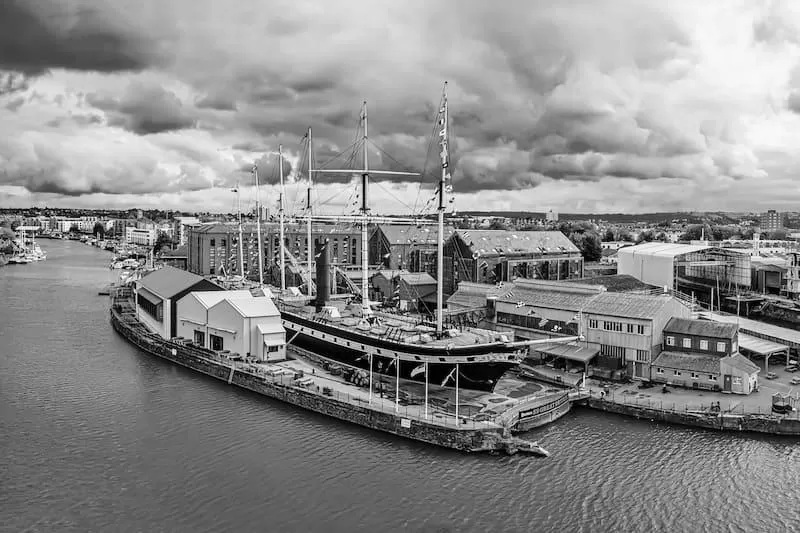 The village is located directly beside the suspension bridge, and you can find lots of independent shops and cafes around. It is also close to some of the best restaurants in Bristol. You can also visit nearby Ashton Court and Leigh Woods. The townhouse features high ceilings and lovely furniture. The property also has one bedroom on each floor.
The Clifton University Gardens are a great place for a wedding or a large social event, and you can also take in stunning views of the city from the Folly walk. This vibrant and charming village is a great place to visit if you are looking for a place to stay.
If you're travelling from the city center, there are many bus routes to Clifton. There's also a public train that stops at Clifton Down. The area is only about 35 minutes' walk from the city center.
Visit the caverns
If you love geological formations, a trip to Bristol's ancient caverns is a must. These ancient formations have fascinating mineral formations and even an underground river! And the best part is, it's free! Just make sure to plan your visit in advance to avoid crowds and to save yourself from a long journey!
Tours of the caverns are available every 20 minutes. Ticketed tours are led by a knowledgeable tour guide who knows the caverns like the back of their hands. These guides will ensure you don't miss anything! While you're touring the caverns, you can hear about their history and the rock formations that formed them.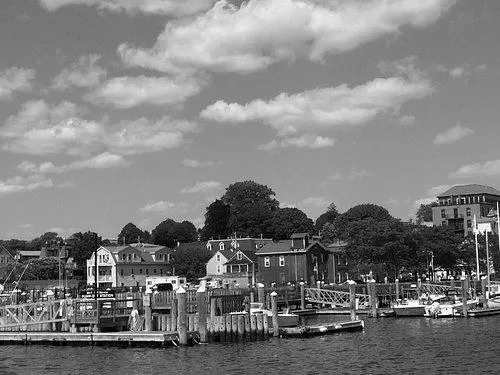 A guided tour will allow you to see the different formations, which are beautifully illuminated by concealed indirect lighting. You'll see gorgeous colors and veins of minerals. The formations range in size from tree trunks to straws, but they have grown together to form massive columns from floor to ceiling. The Bristol Caverns are open every day except on Mondays. You can also visit them on your own, or hire a guide to take you on a tour.
Getting to Bristol Caverns is easy. Take Highway 349E. It's about six miles past the Bristol Motor Speedway. From there, turn left onto 435N. After that, you'll see the entrance to the caverns.
Visit the old town
A visit to Bristol's old town is a great way to explore the city. There are historic sites and colorful markets to explore. The old town also has many bars and restaurants. You can see the Bristol Guildhall, which dates back to the early 19th century and once served as the city's Crown Court. You can also visit the Exchange, which was built in 1741 and contains four bronze tables dating from the 16th and 17th centuries.
Bristol's old town is located up a hill from the harbourside. Here you can see stretches of city walls, as well as historic churches. There are also food markets and the Old Vic, the city's premier theater. And you can shop at the Broadmead shopping mall, which is located adjacent to the Old City.
Whether you're looking for a family day out, a romantic getaway, or something more adventurous, there's something for everyone. There's a thriving arts scene in Bristol and countless places to see and explore. For example, the city's old port has been rejuvenated. Many old warehouses and wharves have been converted to modern uses. Bristol harbor is also known as the "Floating Harbour" because of its tidal bypass, which was built in 1809. This tidal bypass allows water levels to remain constant in the harbor. The harbor is 70 acres in size and is a fun area to walk around.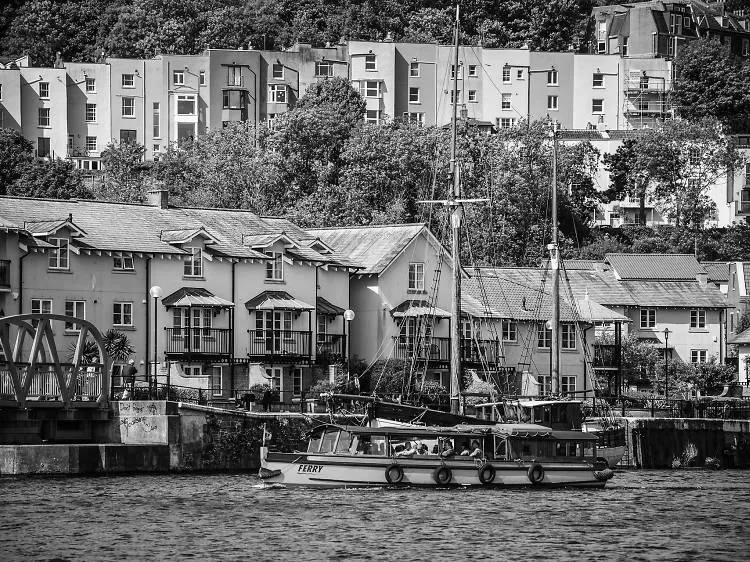 Bristol was once a busy port and the starting point for early voyages to the New World. Both William Weston and John Cabot set sail from Bristol, making Bristol a major port for exploration. From the 1700s to 1807, Bristol was also the centre for the slave trade. During the 17th and 18th centuries, the city's harbour was located in the city center. However, it has since moved to the Severn Estuary and the Royal Portbury Dock.