If you're planning a visit to Bristol, you can check out the many things to do and see during your stay. From museums and theatres to music venues and clubs, Bristol has a lot to offer. Read on for a few ideas. Then plan your itinerary and start exploring!
Bristol's music scene
Bristol's music scene has produced some world famous artists. The quintessential trip hop band, Massive Attack, formed in Bristol in 1988 and has since gone on to sell more than 13 million albums. Their live performances are legendary, and the band has collaborated with artists such as Banksy and Tricky.
Bristol is a cultural crossroads with influences from all over the world. The underground scene here attracts a very musical crowd. The city has a number of record stores where aspiring artists dig through the crates to find that special vinyl record. The city also has a long history of hip hop, and D'n'B has a special place in Bristol's heart.
Bristol's unique grassroots philosophy helped bring live music back to the city. The city's musicians found new and innovative ways to reach audiences. The city's many jazz clubs, funk bands, and samba ensembles brought music to the streets. It was even possible to find a busker at an old dead tree in St. Andrews Park performing a tune. Live music was much sought after, and Bristol did not disappoint.
The city's Black community has also been important in defining the city's music scene. The city hosts the world's largest Caribbean festival, St Paul's Carnival, which has inspired many aspiring musicians over the past five decades. DJ Derek, who spun reggae tunes for nearly 40 years in Bristol, epitomised the city's love for Black music. Meanwhile, the Wild Bunch sound system, modelled after Bronx crews, has since been transformed into Massive Attack.
Bristol's theatres
Bristol's theatres present a variety of performances. The professional theater is located on the riverfront and features both new and classic plays. It also hosts musicals. The Bristol Old Vic is a great choice for a night out with the whole family. The city is home to several other theaters and other performance spaces as well.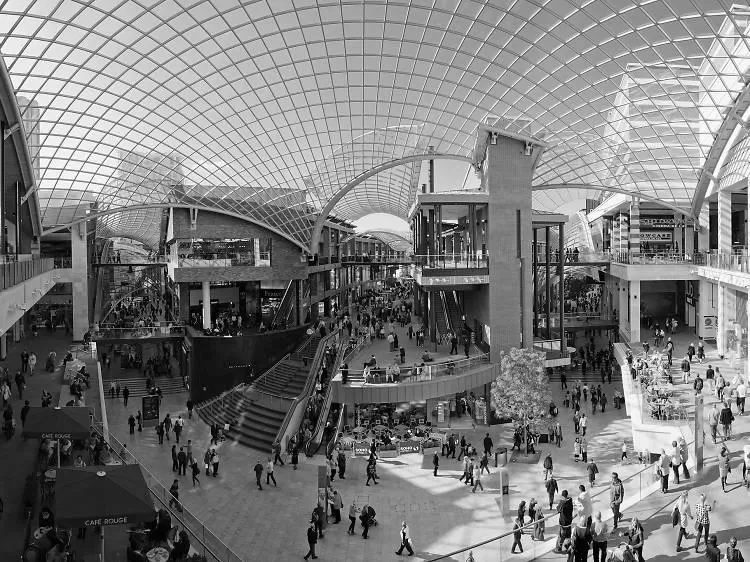 Theatre Bristol's productions have been a staple of the city's cultural life for almost 50 years. It is a community asset and hosts many high-quality productions. The theatre has become a family to the actors, technicians, and crew, enriching the community with a rich tradition of theatrical performance. The theatre also focuses on teaching children a love for stagecraft and dramatic performance.
The Bristol Old Vic and Weston Studio are two of the city's theatres. The Weston Studio, which is part of the Bristol Old Vic, was built for a production of Patrick Marber's The Red Lion. The show was supposed to run from 11 March to 28 March. It ended after eleven days, but the benches and lockers are still in the dressing room.
The Paramount Theatre is the oldest theater in Bristol. It opened in 1925 and continues to entertain local residents. It is listed on the National Register of Historic Places and features lavish interiors. The theater is also run by volunteers.
Its clubs
Bristol has a long and rich musical heritage, but the city has recently turned into a destination for genre-busting electronic music. However, many of Bristol's traditional music venues are under threat from gentrification, noise complaints and encroaching developers. Here are a few of the city's most interesting nightclubs.
Thekla Bristol has been at the forefront of Bristol's music scene for decades. This underground club hosts seven different gigs per week. Its intimate space makes it perfect for live music. Since its re-launch in 2006, the club is known for its eclectic event lineup. This venue promotes the drum and bass music movement, but has also become a hub for hip-hop and R&B.
The Motion club is a Bristol nightclub that attracts some of the world's best DJs. This venue's interior is designed to evoke an old factory. DJs play in different genres, and guests are served cocktails and other drinks until 1 am. It is a popular spot for after-parties and other nightlife events in the city.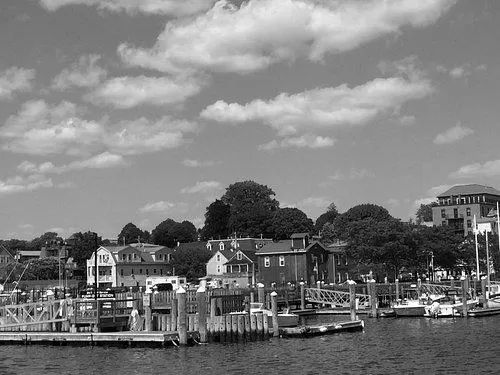 The city's nightlife is varied and has something for everyone. From a jazz pub to a nightclub in an old cargo ship, Bristol has something to suit every taste.
Its museums
Originally, the Bristol Institution and the Bristol Library Society were merged in 1871, and on 1 April 1872 a new museum and library complex was opened. It was designed in a Venetian Gothic style and replaced the old Institution building. The Institution had been located in the former Bishop's College building. This building was subsequently sold to the Freemasons. The new building was extended in 1877, but the Museum and Library Association did not pay the architect, Edward Wilson (1848-1898).
As part of its commitment to community engagement, Bristol's museums have also undertaken a number of projects that are aimed at addressing some of these issues. For example, the Bristol Art Museum is actively involved in efforts to tackle racism and racial disparities. It believes that art is a powerful tool to inspire learning, and that communities need to come together to create change. It has created several community-based programs based on the principles of respect, equity, and compassion, which are at the heart of all its projects.
The Bristol Museum and Art Gallery has a diverse collection of paintings, sculptures, and other works by internationally renowned artists. It also hosts a Banksy exhibition, which featured more than 70 pieces of art. This exhibition received little advance publicity, but gained global attention.
Its restaurants
With an extensive history of being a loyalist centre during the English Civil Wars, Bristol is no stranger to food. It also experienced significant damage during the Second World War, but has rebounded to become a top dining destination in the UK. Bristol's restaurants, however, have a difficult time competing with their London counterparts.
One of Bristol's best restaurants, Paco Tapas, is located near the city's most popular nightclub. The atmosphere here is relaxed and friendly, with attentive service. There is a great selection of tapas and cocktails to choose from. The restaurant is run by cousins of Ben Bianchi, who also owns Bianchi's and Pasta Ripiena. Another great place in Bristol is Bokman, which specialises in Korean food. It also offers soft serve ice cream.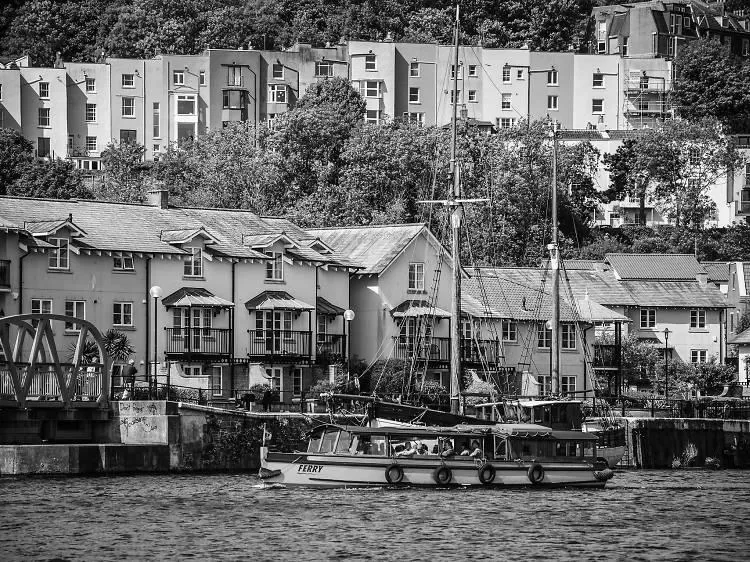 For a more sophisticated experience, try Oowee, which started as a tiny space in a residential area and has now expanded to three locations throughout Bristol. It offers an indulgent vegan burger, and boasts a small but cozy atmosphere. The chef here has worked in most of Bristol's restaurants for the past decade.
The Statesman Tavern focuses on nouveau American dishes. The menu includes an authentic Rhode Island style calamari dish seasoned with garlic and banana peppers. Another excellent option is the Seared Scallops, which come with a house-made pasta. Other main dishes include Buttermilk Fried Chicken Sandwich and Steak Frites. For the meat lovers, there's also a Bacon Double Cheeseburger.
Its harbourside
Bristol's harbourside is one of the most vibrant parts of the city. It is home to museums, galleries, bars, restaurants, and other attractions. This waterfront area is truly a true outdoor lover's paradise. Here, you can see both modern and historic icons, such as Brunel's ss Great Britain, the Bristol Aquarium, and the Arnolfini, one of Europe's leading centres for contemporary arts.
The harbourside is a great place to spend a summer day. It has some of the city's best pubs, as well as a collection of historic ships and colourful houses. While you're there, you can also enjoy some water activities, including kayaking, sailing, and surfing. If you're not a swimmer, don't worry. You can still enjoy the seaside, but it's best to wear suitable clothing if you plan on doing any strenuous exercise.
The Harbourside is also home to a large variety of eateries and independent bars. From casual to upscale, you're sure to find something you'll enjoy. And don't forget to sample the local craft beer! The Harbourside's restaurants and pubs have won awards, and some of them have even been voted the UK's best!
Bristol's harbourside is also home to a variety of seafood. Whether you're looking for fresh mullet, fresh bream, or a tasty eel, you'll find them in abundance on this waterfront. You can also pick up a great souvenir at one of the many shops and cafes, including the Mercure Holland House. The Mercure Holland House is just five minutes away from the harbourside and offers modern, comfortable rooms with an indoor pool. The Mercure Holland House is also close to Bristol's Temple Mead station.