This vibrant harbourside city is a mix of maritime history and urban edge. It offers free museums, art galleries, and audio walking tours. Here are some of the things you can do in Bristol. Whether you're visiting on business or for leisure, you'll find something to entertain you.
Bristol has a mix of urban edge and maritime history
Bristol is an interesting city, with a rich maritime history. Its seafaring heritage dates back to Anglo-Saxon times. Today, the city has a vibrant cultural scene and numerous attractions. Many tourists visit the city for its maritime attractions. The city is also home to a number of large corporations.
In the 12th century, Bristol became a trading port and was involved in trade across the Atlantic. It also became a hub for the Great Western Railway, and was an important shipbuilding town. The industrial revolution and the transatlantic slave trade also brought prosperity to Bristol. The city was home to many prominent reformers such as Edmund Burke, who supported the American Revolution and campaigned against the slave trade.
The city's maritime and industrial history are reflected in its mix of maritime and urban edge. Its history is rich in both fields, with Bristol being one of the first cities to implement cutting-edge engineering during the Industrial Revolution. This fusion of history and modernity has allowed Bristol to evolve into a modern metropolis.
The harbourside is a popular place to drink on a summer afternoon. The city's waterfront is home to bars such as Thekla, the Old Duke jazz pub, and the Lladngoer Trow, which is a bar on a boat. You can also find bars and chain restaurants along the Millennium Square. However, be aware that the waterfront can be rowdy at weekends.
It has free museums and art galleries
If you're on a budget, Bristol has a number of museums you can visit for free. You'll find exhibits about the history of the city, ancient Roman baths, and artifacts from all over the world. You can also explore Bristol's science and engineering history. These museums are the perfect way to spend an afternoon without breaking the bank.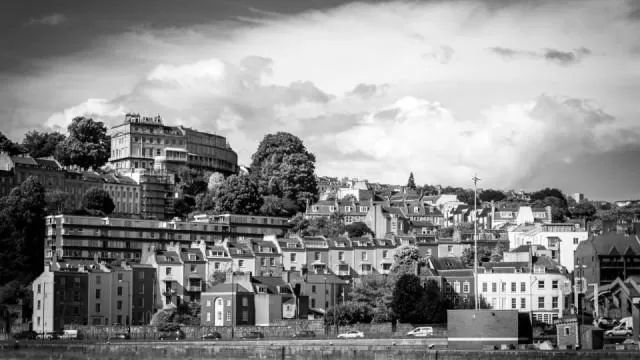 The Bristol Museum and Art Gallery is just 10 minutes from the city centre, located on Queens Road off Park Street. The building is close to two bus stops and has two public car parks. During the Day of the Dead festival, the museum holds a special exhibit on artifacts and statuary from around the world. There is no charge to enter the museum, so you can visit whenever you feel like it.
You can visit several museums for free in Bristol, including the Red Lodge Museum, Bristol Museum and Art Gallery, and the Georgian House Museum. These museums are a great way to learn about history and feel transported to another time. The M Shed and Blaise Castle House Museums are two more free museums to visit in Bristol.
Another great place to visit with your kids is the Bristol Cathedral. This beautiful building has a large terrace and garden that's perfect for exploring with children. There is also a cafe and bar on the lower floor that serves refreshments.
It has free audio walking tours
If you're pressed for time or just want to see more of Bristol, you can download free audio walking tours of the city. You can learn about the city's main attractions, stop for lunch and more. These tours are suitable for travelers of any age and interest level. They will also tell you about the city's history.
The self-guided audio walking tour will give you a taste of the city's culture, history, and famous landmarks. It will also provide recommendations on things to do during your vacation. There are free audio walking tours for the most popular attractions, and some are even interactive! You can choose from a variety of different audio tours, so you can listen to one that suits your needs.
The audio walking tour of Bristol will take you through the old city centre, the historic docks, local markets, and beautiful street art. Along the way, you'll hear interesting fun facts about Bristol, as well as glimpses of hidden Banksy artwork. With its expert commentary, you'll feel as if you're a local.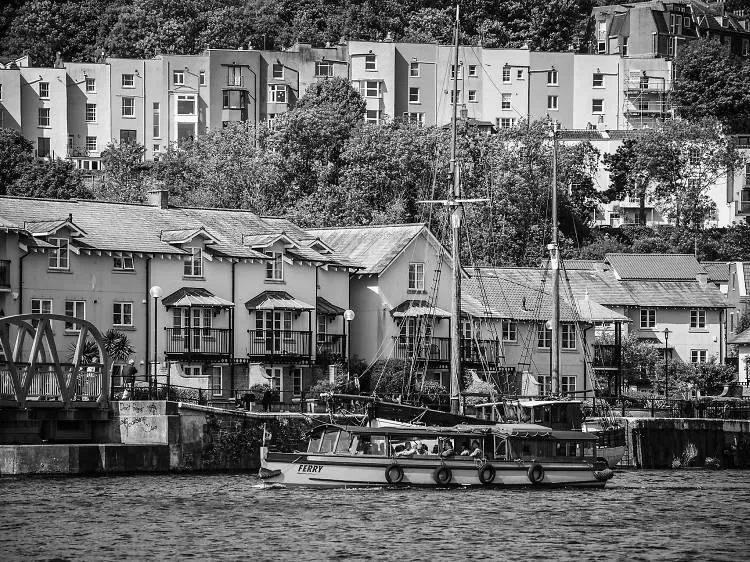 Aside from free audio walking tours, you can also find a guide to the city's public artworks. You'll also hear information about the famous Banksy street artist, who was born in Bristol. He's famous for his thought-provoking street art and mastered his style here.
It has a vibrant harbourside
The Bristol Harbourside is a vibrant mix of commercial, residential, cultural, and recreational spaces. It extends from the city's Millennium Square out to the Temple Quay and Hotwells area. Most of the residential property here consists of modern apartments. The area is also home to a number of restaurants, cafes, and sports facilities.
The city centre is just a short walk from the harbourside and is an excellent location for exploring the city. The Harbourside area has a number of attractions, including a cinema, theatre, and a thriving food and drink scene. Children will also enjoy visiting the M-Shed, a free museum about Bristol.
The M Shed is an innovative museum situated in a former transit shed. This museum tells the history of the city through exhibits. The space includes a rooftop terrace with views of the harbour. It is an ideal location for a summer party or networking event. In the 1950s, the harbourside area was a working dock.
The Matthew replica is a significant part of the city's heritage. This ship was sailed by John Cabot, the first European to step foot in North America. Though the exact details of his voyage are vague, this replica was built to mark the 500th anniversary of Cabot's famous voyage. Introduced to Bristol Harbour in 1996, the Matthew replica was moved to its current location outside the M-Shed in 2012.
It has a vibrant music scene
The city of Bristol is located in the West Country. It has the 8th highest urban population in the UK and is one of the largest cities in England. The city has had a major impact on the British Youth Culture movement, producing artists such as Massive Attack and Banksy. The city also has a vibrant music scene, making it an attractive destination for music lovers.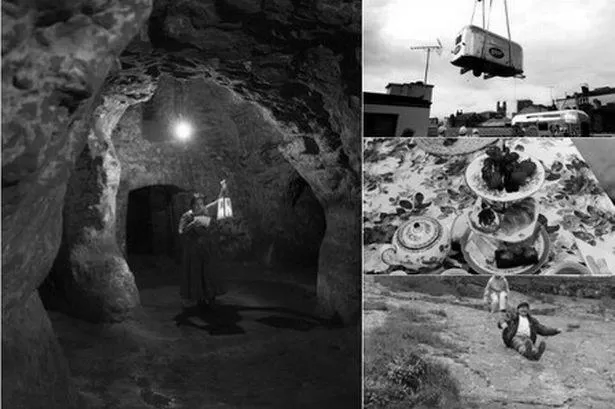 The music scene in Bristol is diverse and has been associated with many different genres over the years. The city spearheaded the trip-hop movement with Portishead and Massive Attack, and music fans can enjoy indie, techno, and punk. Many emerging artists come from Bristol, and the city has become a hotbed for talent in this field.
The city is home to a large number of record labels. One of the most exciting is the Bokeh Versions label, which specialises in forward thinking experimental dub and incredible artwork. Other critically acclaimed record labels include NoCorner and Avon Terror Corps. These labels are essential to the city's vibrant music scene.
In the early 80s, the city was home to a number of innovative musicians, including the Bristol-based band, IDLES. This group, which defies the label 'punk', has a witty lyrical style and is one of the freshest rock bands to come out of Bristol. Meanwhile, a variety of genres are represented on the breakbeat scene. The city is home to several legendary breakbeat producers.
It has a vibrant arts scene
For those looking to create a career in the arts, Bristol is an excellent destination. The city has a rich history of artists and is home to a vibrant and diverse arts scene. There are many different opportunities for young artists to develop their work, from open-armed arts organisations to contemporary performance venues.
The city's music scene is also thriving and reflects the city's diverse history and cultural identity. The music scene includes punk, dub, free jazz, political consciousness, and other genres. Artists like Massive Attack and Portishead have helped establish a strong local music scene. In addition, the city has long supported environmental causes. In fact, in 2015, it was named a European Green Capital.
Artists in Bristol include Nick Walker, a street artist who combines stencils and political messages with a surreal atmosphere. His iconic mural depicts a banker-like figure dripping paint across a city street is a popular landmark. Other artists include Pixel Pancho, an Italian street artist known for his Sci-Fi creatures. His mythological mechanical bird has become a landmark in Bristol.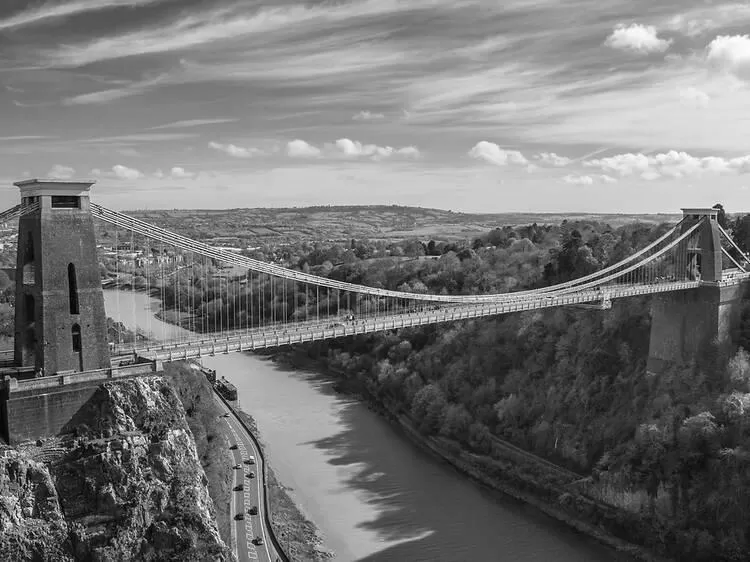 Another emerging artist is Helen Wilson-Roe. She works in glass, installation, and paints. She is particularly concerned with portraits of Black people in Bristol. Her work includes representations of the slave trade. Wilson-Roe also joined the protests during the toppling of the Colston statue, and her work draws attention to the dismantling of racist systems in Bristol.