If you're looking for a convenient and quick way to get through security at Bristol Airport, you might be interested in Fast Track. This additional service allows you to bypass a long line at stake, but what exactly is Fast Track at Bristol Airport? This article will discuss the benefits, availability, and costs of Fast Track.
Fast-track security
Bristol Airport has been struggling recently due to a spike in passenger numbers, staffing shortages, and flight cancellations. On top of that, queues at the terminal are reported to be longer than usual – especially at peak times. The airport urges passengers to leave more time for boarding, security, and traffic.
The new extension in Bristol's West Terminal has been built to speed up the security screening process, particularly for departing passengers. The new fast-track service has a dedicated channel for passengers to go through security faster than traditional security lines. The new extension is expected to help Bristol attract more flights by reducing security queues and boosting efficiency.
To benefit from Fast-track security at Bristol airport, customers must purchase a Fast Track pass. Once purchased, these passes will be emailed to their email accounts, allowing them to skip long security queues. However, it is essential to note that Fast Track passes are only valid for the day they are purchased and are not transferable.
Fast-track security is beneficial for those with tight deadlines. While it does have its drawbacks, it does offer a more efficient experience overall. The Fast Track Pass can be purchased before departure or at the airport on the day of travel. The Fast Track Pass entitles fast-track access to the security line, but the airport security rules still apply.

Benefits
Bristol airport is one of the best in the country, with over seven million passengers passing through annually. Located in southwestern England, Bristol airport is home to several low-cost airlines that serve international destinations. As a regional alternative to London, it hopes to free up capacity at the heavily congested capital's airport system. Several new developments have been announced for the airport, including an extension to the West Terminal. The expansion aims to accommodate up to ten million passengers a year.
Using Bristol airport's Fast Track lane is a fantastic way to reduce travel stress through airport security. Customers are emailed a pass which entitles them to bypass the long security queues. This pass costs PS6 per person and must be purchased for each travel party member.
Bristol Airport has several food and drinks options. Cafes and restaurants include The Cabin Bar, serving a range of fine wines and craft beers. The airport also has a Burger King in its departure lounge and many other facilities to improve the airport experience. These include two hours of free WiFi throughout the terminal and VPN access and printing services in the check-in area.
Fast Track offers many benefits, including reduced waiting time and shopping without waiting. It is recommended for only some passengers. However, it is a good option for frequent flyers, elderly passengers, and business travelers. Those with time-sensitive travel plans should take advantage of these benefits and may even be able to take advantage of discounts on Fast Track passes.
Availability
Bristol airport offers a Fast Track security lane for those who prefer to travel quickly and easily. Fast Track customers receive a pass in their email, which they can skip the queues. The keys are valid only on the date you've booked and can only be used once. While Fast Track customers get their lane, regular security rules and procedures still apply.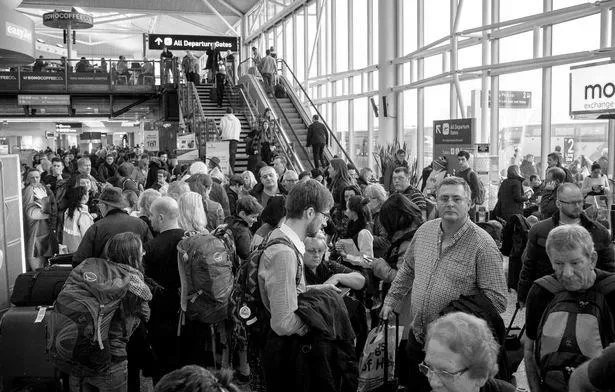 Passes for the Bristol airport security Fast Track are available for just PS6 per person. These passes can save time and energy and help those with young children or the elderly travel without the stress of long security queues. You can use this link to check if Fast Track is available for your travel dates and the number of passengers.
Bristol Airport is easily accessible via the M4 and M5. If you're driving south, you can access the M4 at junction 22 and M5 at junction 18. If you're traveling north, you can reach Bristol airport from junction 18 of the M5. You can take the Bristol airport shuttle bus to the terminal. The ride to the terminal building is just five minutes long.
The Bristol Airport has excellent baggage handling facilities. In my experience, a small Embraer jet took only one hour and six minutes to load my luggage. There was no other plane at the airport then, and the baggage handling was quick and efficient. Another notable feature of Bristol airport is the presence of the COVID test center. While most other airports offer a similar facility, Bristol is one of the few that offers same-day testing.
Requirements
Bristol Airport has completed the construction of a new extension to its West Terminal, which will drastically improve the security screening process for departing passengers. The project is expected to save travelers time and money and encourage more airlines to fly from the airport. If you'd like to get a fast track through the security lines at Bristol Airport, follow these steps.
The expansion will increase the number of jobs at Bristol Airport. Despite a growing number of passengers, the airport also faces problems, including staff shortages, runway work, and airport handling delays. Flight cancellations and delays have resulted in long queues at the check-in desks and security areas. While the airport is attempting to increase staffing levels to deal with the increased demand, it also encourages people to arrive early and allows extra time for security and boarding.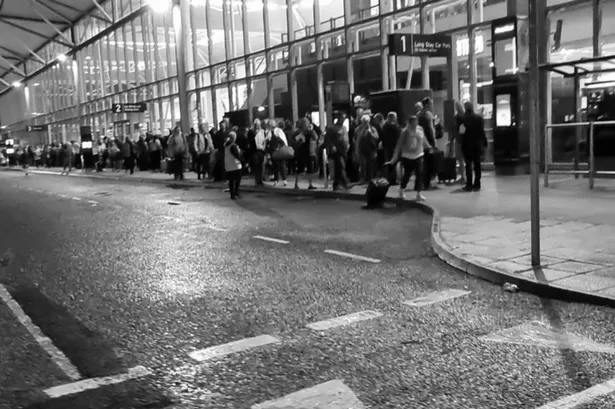 Those wishing to avoid long queues and enjoy fast security screening can purchase a Fast Track pass at Bristol Airport for PS6 per person. A Fast Track pass allows users to bypass the security screening process and enter a dedicated lane. However, customers should remember that the Fast Track system is still subject to airport security rules and regulations.
Despite the benefits of Fast Track, the system could be better. There's no guarantee that passengers will get through security in less time, and delays may continue to occur for up to one hour. The airport could have done more to improve the security process and keep queues as short as possible.
Buying a pass
Buying a fast-track pass at Bristol Airport is a convenient way to skip the queues and enjoy priority boarding benefits. The airport offers a wide selection of food and drinks, both hot and cold. There are also various pubs and restaurants at the airport. Although there are only a few food outlets within the public zone, getting a bite to eat at the airport is possible.
Bristol Airport is well known for its lengthy security queues, and a fast-track pass will ensure that you can bypass the long waits at the airport. With a Fast Track pass, you'll have access to a VIP security line, which will make your travel experience more relaxing. Fast Track tickets are available at Holiday Extras, but they are subject to availability. Buying a fast-track pass in advance is a good idea, as last-minute bookings can cost up to 20% more than online prices.
If you're flying with a child, consider purchasing a fast-track pass before your trip to ensure your child can go through security without waiting in line. You'll also be able to take advantage of a free prepaid service offered by Superdrug at Bristol Airport. It allows you to pick up your items from the shop after going through security.