Bristol Airport is a hub for general aviation. The terminal relocated to a purpose-built facility in 2006. The Bristol Flying Centre manages the visiting fleet of executive GA aircraft and offers engineering services. It also operates a fleet of business jets under the name Centreline Air Charter. Light GA aircraft are also managed by the Bristol and Wessex Aeroplane Club.
Duty-free area
If you're travelling to the UK and would like to buy a few things on the cheap, the Duty-free area at Bristol Airport is a great place to go. You can find great savings over the UK High Street with a wide range of products. You can even buy some things you might not normally buy in the UK.
However, there are some downsides. One is that if your flight is cancelled, you'll have to return your purchases. This has resulted in a lot of disruption at Bristol Airport. In the last few weeks, several airlines have announced cancellations and delays. As a result, many passengers have been told to return duty-free purchases.
Another great option for Bristol Airport is the Collect On Return service. This service allows customers to shop normally and then inform a sales assistant that they'd like to pick up their purchases upon arrival at the airport. This way, they don't have to pack any extra luggage and can collect their purchases immediately. The Collect On Return service also allows customers to pre-order their items on the internet, up to 24 hours before their flight. They can then pick them up in the airport on their return flight.
The Duty-Free area at Bristol Airport has a wide range of stores and items. You can find anything from clothes and sportswear to tech items, books, and pharmaceutical goods.
Restaurants
Bristol Airport offers a wide variety of food and drink options. Most of the food outlets are located in the departures area of the terminal, where travelers can enjoy a wide selection of dishes before they board their planes. Some of the airport's restaurants offer outdoor terraces so that patrons can enjoy the weather while enjoying their meal.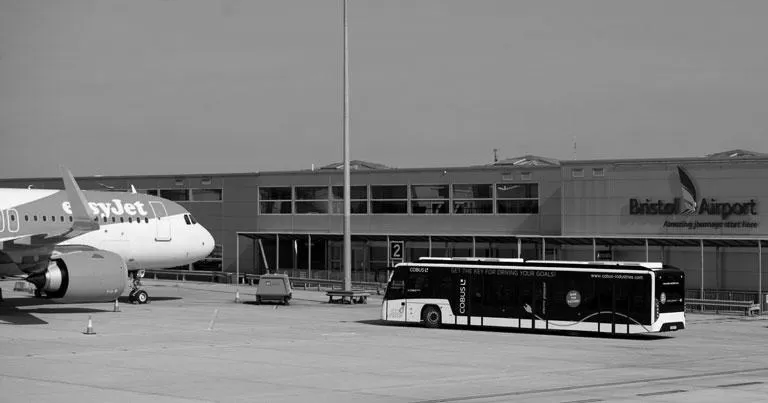 Among the options at Bristol Airport are a variety of cafes and restaurants. These include SUBWAY, Caffe Ritazza, Burger King, and Seafood Bar. These establishments feature both sit-down and take-away options. There are also several pubs and bars in the airport, as well as a wide range of drinks and snacks.
If you are traveling from outside the UK, you may wish to check out one of the restaurants at Bristol Airport. There are many choices, and each one has a logo for easy identification. The airport also has a bakery, which is the perfect place to grab a treat before your flight. There are several other dining options at Bristol Airport, including Frankie & Benny's, which opened recently.
The Bristol Airport also offers two lounges for travelers. One lounge is for families, and the other is for adults. Both lounges offer snacks and beverages, as well as beers, wine, and spirits. Free wifi and newspapers are also available for travelers' use. You can also take advantage of the airport's fast-track security service, which allows you to skip long lines. The airport also provides special assistance to travelers with disabilities.
Bars
Bristol airport has a large selection of bars and restaurants. The table below lists the locations of the various outlets. Dexters and Cafe Ritazza are good options if you're looking for a sit-down meal. For a quick snack, Subway serves sandwiches with a wide variety of fillings. The Seafood Bar has a seafood menu, and Burger King also serves a variety of foods.
Upon exiting the terminal, you'll find a wide selection of bars and restaurants serving international and local cuisine. Most are located in the departures area, which is where most visitors arrive. Many of these places are open before security, which makes them ideal for a relaxing drink or snack. For a tasty pastry, head to Costa, the world's oldest pastry-making establishment. It also serves craft beer and fine wine. It also features an outdoor terrace.
Whether you're traveling on business or pleasure, Bristol Airport offers many options for dining. There are a variety of restaurants and cafes offering both sit-down dining and take-away meals. There are also convenience stores that sell essential items for traveling. Whether you're in the mood for an ice cream or a cup of coffee, there's a place at the airport to satisfy your appetite.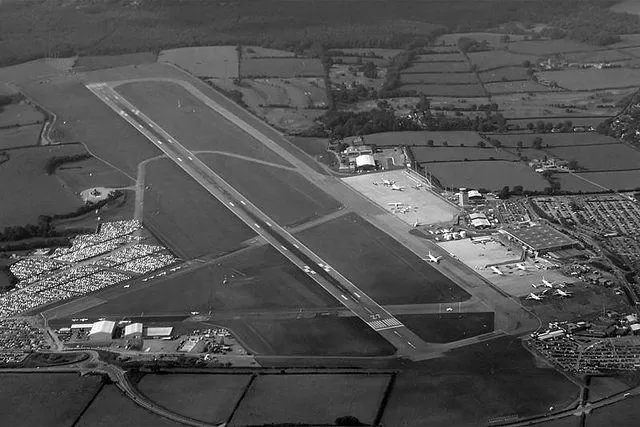 Parking options
If you're flying out of Bristol Airport and want to park your car nearby, there are several options available. Short-stay parking is available opposite the terminal and is convenient for quick breaks. For longer stays, however, you may be better off with a long-stay car park. In addition, the airport offers a Wise card that converts pounds into the local currency in 175 countries.
For the cheapest Bristol airport parking, try the Silver Zone Car Park. This secure and safe car park is less than five minutes' walk from the terminal. For those who want to park undercover, check out the multi-storey car park. Located directly opposite the terminal, this option is a good choice for short breaks or to pick up the family.
Another option is the long-stay car park, which is located within 3/4 of a mile of the terminal building. There are plenty of spaces available and you can even get a discounted rate when you book online. You'll need to make a reservation in advance, but this can save you up to 60%.
Bristol Airport also has convenient drop-off and pick-up services. If you're flying from Bristol, you can use the express drop-off area, which features a covered walkway to the terminal. Secure short-stay carparks are also available for both pick-up and drop-off.
Flights to and from bristol airport
The Bristol Airport is an international airport in the United Kingdom. It is located 13 km from the city centre and handled 8.7 million air travellers in 2018. The airport serves as a base for airlines including easyJet, Ryanair, TUI Airways and Aer Lingus Regional. The airport offers domestic and international flights with minimum connection times of 30 minutes.
However, this recent disruption has meant that many flights to and from Bristol airport have been cancelled or delayed. While this is a setback for air travel in Bristol, the airport has been recruiting more staff to cope with the increased volume of passengers. As a result, the airport is currently looking to fill 100 vacancies, including security roles.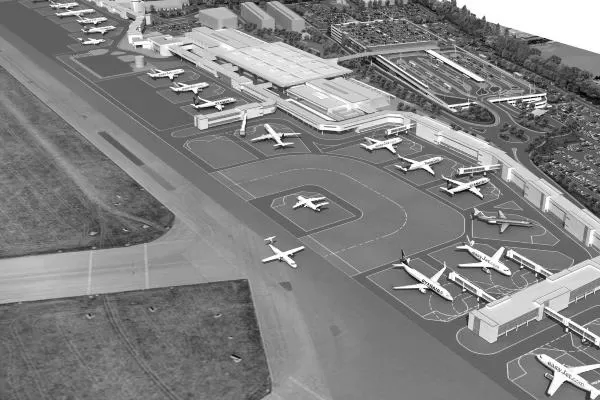 Bristol Airport is a large airport in the United Kingdom that serves the City of Bristol. Its scheduled passenger traffic is made up of 13 airlines, with flights to Amsterdam (AMS) making up almost 10% of weekly departures. The airport also offers domestic flights to Edinburgh (EDI) and Glasgow (GLA). There are also non-stop flights to Sal (SID), which takes five and a half hours.
Bristol Airport is served by many low-cost airlines, including Ryanair and Easyjet. The airport also offers long-haul and charter flights to many European and international destinations. With so many destinations to choose from, Bristol is a good place to travel if you want to get away from the hustle and bustle of a major airport.
Transportation options
The Bristol airport offers many options for getting around. It is easily accessible by car from the M4 and the M5. Bristol City Centre is home to a large bus depot. Alternatively, you can hire a taxi. Bristol Airport has a designated booking office where you can get a fixed fare quote and a vehicle for your journey.
Depending on your travel dates, you may prefer to book a taxi rather than use a shuttle service. This is faster and more convenient, and the official company Arrow Cars has many vehicles available around the clock. You can book a taxi using their app, and once booked, you will receive the details of your driver and car.
Another convenient option for arriving at Bristol Airport is to take the Airport Flyer train to the Bristol Temple Meads train station. This service arrives at the Bristol Airport thirty minutes later. It also offers assistance to those with disabilities. You can also take the airport shuttle bus for free. Whether you're a tourist or a business traveler, there are many options available.
If you need accommodation in Weston-super-Mare, you can take the express bus from Bristol airport to this town. The Bristol Airport Flyer runs 24 hours a day, every 10 to 20 minutes in both directions.