If you're wondering what to do this weekend in Bristol, look no further than the city's vibrant nightlife. In addition to its harbourside, Bristol has a thriving speakeasy scene and foodie scene. Here are some of our top recommendations. Whether you're looking to party or spend a romantic afternoon at a café, Bristol has something for everyone.
Bristol has a vibrant nightlife
Bristol has one of the best nightlife scenes in the UK. In the city centre, there are a number of bars and clubs that cater to a wide range of tastes. The Old Market area is home to a diverse range of events and has a thriving LGBTQ+ community. There are also plenty of LGBT-friendly bars in Bristol.
The Old City has a variety of great bars and restaurants as well as jazz clubs and speakeasies. The city is also home to excellent perry and cider. There are also many great cocktail bars and live music in the area, including The Milk Thistle. Despite the city's small size, Bristol has a diverse nightlife that will appeal to all tastes.
The city's nightlife has a long and colorful history. Bristol was once an important part of the transatlantic trade triangle. Bristol's nightlife has evolved and changed over the years, with venues and clubs closing and opening again. However, some venues have remained consistent. Some, like the legendary Croft, showcased emerging talent for over a decade. The Croft was also instrumental in the development of Bristol's dubstep scene.
It has a harbourside
The harbourside in Bristol is a lively and visitor-friendly area, with plenty of things to see and do. Each weekend, a harbourside market is held, showcasing local businesses. Visitors can also enjoy a ferry trip around the harbour to experience what life was like during the city's trading history.
The Bristol Harbour Festival takes place over three days in July and attracts visitors from throughout the region. The festival offers traditional maritime activities, Morris dancing, circus acts and live music. There is also a free science centre called We The Curious, which offers hundreds of interactive exhibits and experiments. The museum also features a permanent 3D planetarium, where visitors can experience outer space.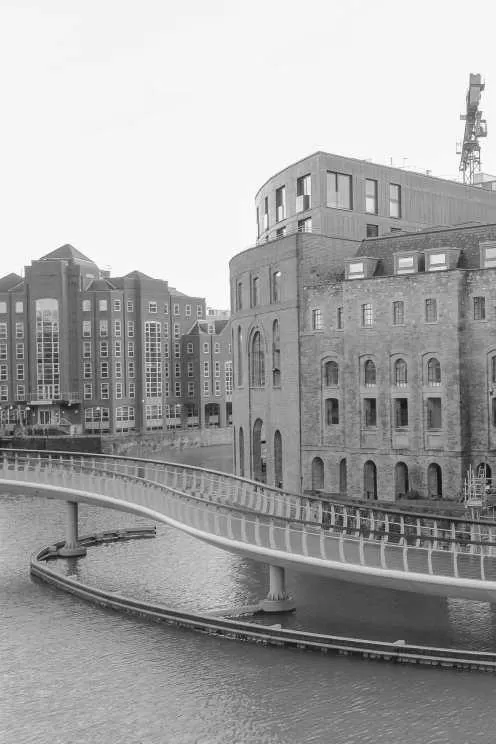 If you prefer an indoor activity, you can visit the Bristol Museum & Art Gallery. This museum has interesting exhibitions and events throughout the year, including a Chinese New Year demonstration. For a more adventurous weekend, you can also head to Cabot Tower, which offers free entry.
The Bristol Harbourside is full of cultural events, and this weekend you can catch a live performance by CHIC and Nile Rodgers. The music duo have been around since 1976, and their music has sold over half a billion albums worldwide. They've worked with Daft Punk and performed at Glastonbury and Coachella.
It has a speakeasy scene
With its vibrant cocktail scene and rich history, Bristol has a lot to offer visitors. There are speakeasies, hip bars, and even an underground dance music club. You can also visit Bristol's gay village, which is a hub for the LGBT community. The nightlife here is a vibrant mix of local and international artists.
Hyde & Co is a prohibition-style speakeasy, which is inspired by the great cocktail bars of New York City. It opened its doors in 2010 and helped kick-start Bristol's speakeasy scene. This award-winning cocktail bar features an elegant atmosphere and excellent mixology. The bar also has a sister restaurant, which serves premium burgers and IPAs.
The largest of the speakeasies in Bristol is the Milk Thistle. The speakeasy has a quirky layout, including small, inviting areas. It also has a private function room for parties. The speakeasy is located in a building that looks like a law office. Another speakeasy in Bristol is Hyde & Co, which has four floors. It features a private function room and a hidden dining room. Guests can enjoy cocktails and a live band or DJ.
The city also has a great restaurant scene. You can dine at some of the city's best restaurants and try the local cuisine. It is also known for its lively nightlife. Bristol boasts many speakeasies and late-night clubs. The vibrant and eclectic atmosphere here attracts both young and old crowds.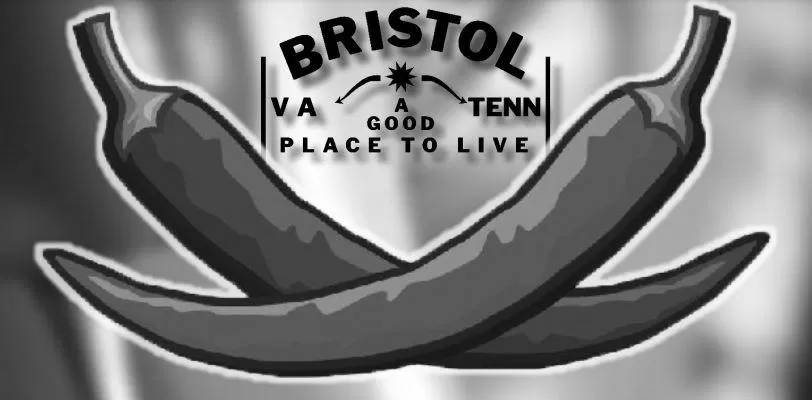 It has a foodie scene
Bristol is a city that has made itself a destination for food lovers in recent years, thanks to its thriving independent food scene. The city's waterfront, shopping quarter, and historic districts all offer a variety of street food. Bristol is also home to some world-class chefs, and the city's restaurants are renowned for their sustainable ethos.
In addition to a vibrant local food scene, Bristol has an excellent food market. The historic St. Nicholas Market, located in Bristol City Centre, features many high-quality food stalls. Vendors rotate daily, so you can try a range of different dishes. Some of the most popular street food stands here include Pieminster, Eat a Pitta, and Gyoza Eatchu. This lively market is a must-visit for foodies, and is conveniently located near the Shopping Quarter and the Bristol Coach Station.
Another notable foodie destination is the Thali Cafe, which started out as a food truck in Glastonbury and has since opened multiple Bristol branches. The menu features authentic Indian dishes served 'Thali' style, which is an Indian way of eating. Customers can choose from a variety of dishes that are served on one large steel plate. Popular dishes include the Goan fish curry, crispy paneer, and aubergine curry. In addition to Thali Cafe's flagship in Clifton, it also has a branch in the Easton neighbourhood.
It has a museum
The city of Bristol has several museums to visit, ranging from smaller ones to world-class museums. The museums are organized by subject and feature exhibits ranging from fine art to costume and decorative arts, science to photography and more. There are even designated collections and exhibitions for endangered species. The museums are an excellent place to learn about the local history and culture.
The museum is housed in a building that was originally an army reserve's drill hall. In 1894, the city council of Bristol acquired the museum. The building was built by architect Edward Wilson. He served as the Curator until his death. The building is made up of three floors and features many permanent exhibits and temporary displays.
Another attraction in Bristol is the Georgian House, which has been a branch of the Bristol City Museum since 1937. The house is a well-preserved example of a late eighteenth century townhouse. It is a Grade II*-listed building and is open to the public. It was built around 1790 for John Pinney, a wealthy sugar merchant. It was also the home of a slave named Pero, who was named after Pero's Bridge in the Bristol Harbour.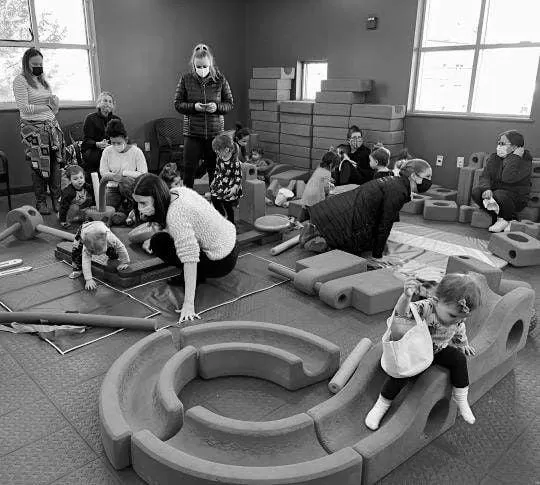 It has a children's book festival
If you love books, then you'll want to check out Bristol's children's book festival this weekend. Taking place from October 24 to 28, Storytale Festival is an annual celebration of children's literature. This festival will feature local and international authors, storytellers and illustrators. There will be workshops for children and adults of all ages.
Some of the authors appearing at the festival include M. G. Leonard, a multi-award-winning illustrator. Others include Liz Pichon and Steven Lenton. There are even children's writers such as Simon James Green, a famous comedienne. And if you want to learn more about children's literature, you can attend events curated by the former Children's Laureate.
Waterstones is hosting a special festival this weekend. Authors and illustrators will be on hand to talk about their books. There will also be live drawing and other interactive activities. Children will also be able to participate in a picture book workshop with author Emma Perry. A percentage of the ticket sales will go to the National Literacy Trust.
The Chappaqua Children's Book Festival is a popular event that promotes reading among children. It is now in its ninth year, and has a stellar line-up of local and national authors. This event also includes plenty of activities and delicious food. The festival was postponed due to COVID-19, but last year's festival was still a thriving event.
It has a thriving performing arts scene
Bristol has a vibrant music and performing arts scene, which is reflected in the city's diverse population. The city's musical history and culture have produced a variety of genres, including punk, free jazz, and political consciousness. The city is home to several well-known bands, including Portishead, Massive Attack, and Maximum Joy. These groups and others have played in many of the city's venues, from the intimate Nocturne (home to Massive Attack) to the Colston Hall, which can hold up to 2,000 people.
Bristol's contemporary art scene is also an important part of the city's cultural heritage. The city is home to numerous independent and established galleries that host the work of local and international artists. These exhibition spaces range in size from international galleries to quaint, tiny shop spaces. The city has a diverse population of both local and international artists.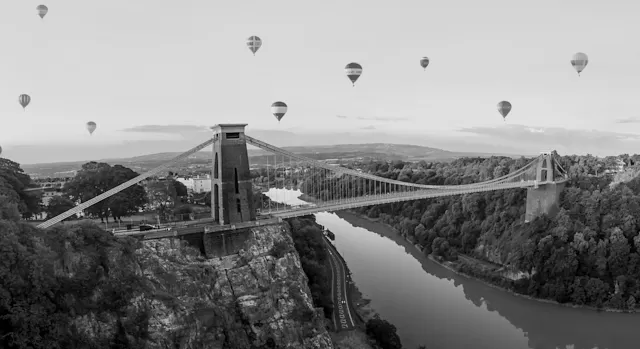 Bristol is home to several well-known artists and producers. The city's vibrant music scene is home to a variety of bands, including punk and funk, dub, and trip-hop artists. The city is also home to the renowned street artist Banksy, whose works combine humour and social messages.