If you want something to do with kids in Bristol, England, you've come to the right place. The city is located in the South West of England and is home to many famous landmarks, including the SS Great Britain and Clifton suspension bridge. You can also explore the city's murals by Banksy and enjoy the annual hot air balloon festival.
Bristol Zoo Gardens
There are many things to do with kids in Bristol Zoo Gardens. You can check out the high ropes course, Zooropa, and the adventure playground. There are also feeding times and the Hide restaurant. Whatever the weather, there is always something to entertain your little ones. The gardens are also a lovely place to spend the afternoon.
Why pack a picnic if you want to take a break from the excitement? You can buy picnic lunches at many food kiosks, but it's far better to bring your own and save yourself the hassle of queuing for food. The zoo's beautiful gardens are an excellent place for a picnic. Afterward, let the children run around and burn off some steam. Remember to reapply sunscreen and stay hydrated.
Bristol Zoo is the fifth oldest zoo in the world and has been around for over 160 years. It is located in the Clifton area of the city and has more than 400 different species. Many of them are endangered, and the zoo's mission is to save them. The organization works to protect these animals and educate visitors about sustainable behaviors.
Bristol Aquarium
There is so much to see at the Bristol Aquarium. This city center aquarium is home to thousands of marine creatures in 40 naturally themed exhibits. Highlights include the Underwater Tunnel, where you can watch marine life swim over your head. There are also displays featuring native UK fish and tropical species.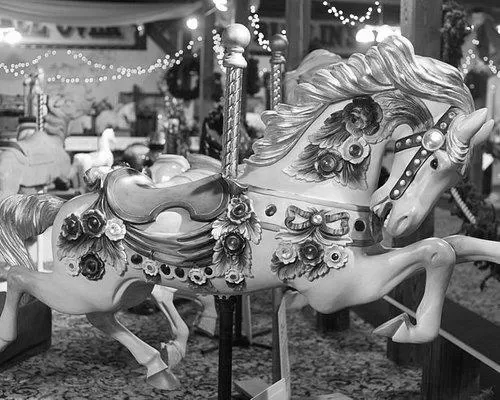 The Bristol Aquarium is a family-friendly attraction for all ages. It is wheelchair accessible and has on-site parking. It is also a great place to take your kids on rainy days. The Aquarium also has a giant botanical house, which is unique in the UK. It is also accessible for the disabled, making it great for families with little ones.
For older children, the Sea Life Centre has exhibits dedicated to the ocean and other tropical areas. These exhibits include piranhas, yellow-bellied turtles, and mangrove swamps. There are many interactive features and shows for kids to learn about these creatures. While plenty of displays exist, some are closed due to COVID restrictions.
The Bristol Zoo is a fun and safe place for younger children to spend the day. The sprawling green picnic area and walkways are beautiful, and the splash park and bridges are great for little ones. There is also a high ropes course and a sandpit for the little ones.
Hengrove Play Park
Hengrove Play Park is a vast open space that is free to use and open to the public throughout the year. The park has a variety of attractions for all ages, including a 12m high play dome, a rope pyramid, and a zip line. There are also accessible toilets, ball games, and a sandpit for toddlers.
The park has three different zones. One is aimed at children aged two and under, while another is at a more mature audience. The play park offers activities that appeal to children aged four to twelve. There are also various climbing areas, including a 12m pyramid, a fireman's pole, and a climbing wall. It also has a sand pit, a water play area, and a cafe.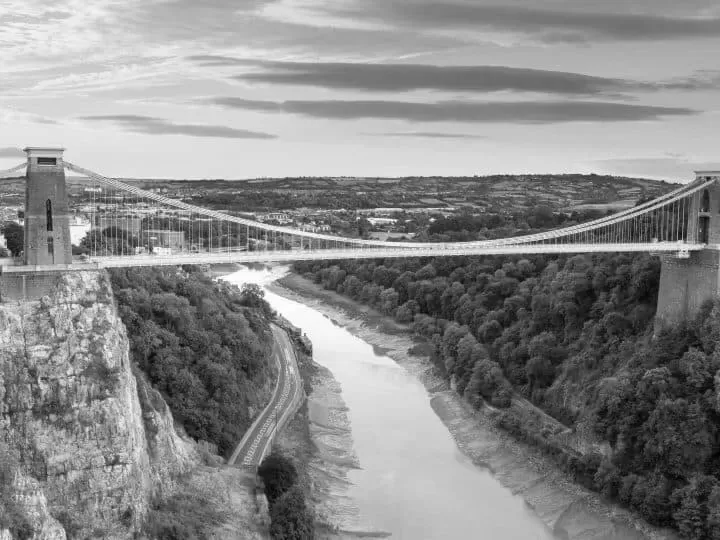 Children with disabilities can also visit the park. It has inclusive sessions for disabled children, which are suitable for children and their parents. Parents or carers must present their Bristol Register of Disabled Children Pink Card or another local equivalent to participate in an inclusive session.
Bristol Zoo's Wild Place Project
The Bristol Zoological Society plans to close its Bristol Zoo on 3 September and relocate to the Wild Place Project in South Gloucestershire. The move is part of a broader plan to protect the species and habitats of the area. The new site will be located near Junction 17 on the M5 and will offer more opportunities for conservation.
The new zoo will house two black rhinoceros. The new zoo will be home to some of the world's most endangered animals and will open in 2024. Sadly, the number of black rhinos has decreased dramatically in the past few decades. They are now believed to number as low as 3,142 in the wild. Loss of habitat and poaching for their horns have contributed to their decline. The International Union for Conservation of Nature lists the black rhino as Critically Endangered.
The Wild Place Project is a sister attraction to the Bristol Zoo. It offers hands-on experiences with wildlife and outdoor play in a natural environment. The Mahali Pori Exhibit features cheetahs, guinea fowl, and other animals. There's a ranger station and an interactive predator 'playground' adventure play area, too. The project also aims to raise awareness about conservation issues, such as the plight of cheetahs.
Bristol's Avon Gorge
The Avon Gorge has a wealth of things to do with kids, many of which don't involve spending much money. If planning a family trip to Bristol, consider taking your kids to the Gorge for fun. The Gorge is home to several myths and legends, including the tale of two giants that built the Gorge.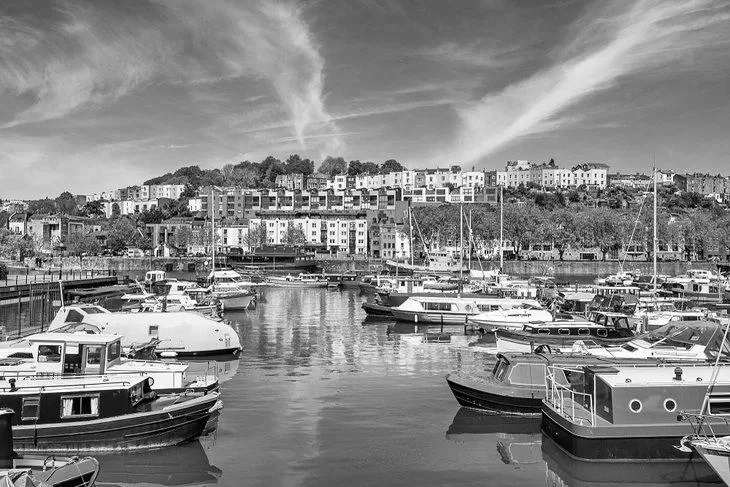 The Clifton Suspension Bridge is a popular attraction in the area, which spans the Avon Gorge. This bridge, built by Isambard Kingdom Brunel in 1835, is a marvel of engineering. It is free to walk across and offers spectacular views. There is also a free visitor center for learning more about the bridge's history and viewing other exhibits.
To the east of the Gorge is the Clifton suburb, which has a public park called The Downs. Further south, Leigh Woods is a small village in a National Trust forest. This area is home to three Iron Age hill forts. If you're a big fan of adventure, you can visit the Clifton Suspension Bridge and ride it to the top of the Gorge.
Bristol's Clifton Suspension Bridge
The Clifton Suspension Bridge spans the Avon Gorge and River Avon and connects Clifton in Bristol to Leigh Woods in North Somerset. Opened in 1864, it is a toll bridge, with toll income helping to maintain the structure.
The Clifton Suspension Bridge is one of Bristol's most famous buildings and is an iconic landmark. Designed by Isambard Kingdom Brunel, this Grade I listed bridge has been a popular destination for visitors worldwide for more than 150 years. Brunel's inspiration, which led to its construction, is a significant part of the bridge's story. Brunel's design was the first of its kind, and his work has been interpreted to show the city's proud and independent spirit.
The original idea was a suspension bridge inspired by ancient Egyptian structures. However, the Bristol Riots interrupted the project, which disrupted work on the bridge. After a ten-year hiatus, the bridge's construction was restarted. Brunel died a year later, and his family and friends raised money to finish the bridge in his memory. The original design was modified to make it higher, more comprehensive, and more robust.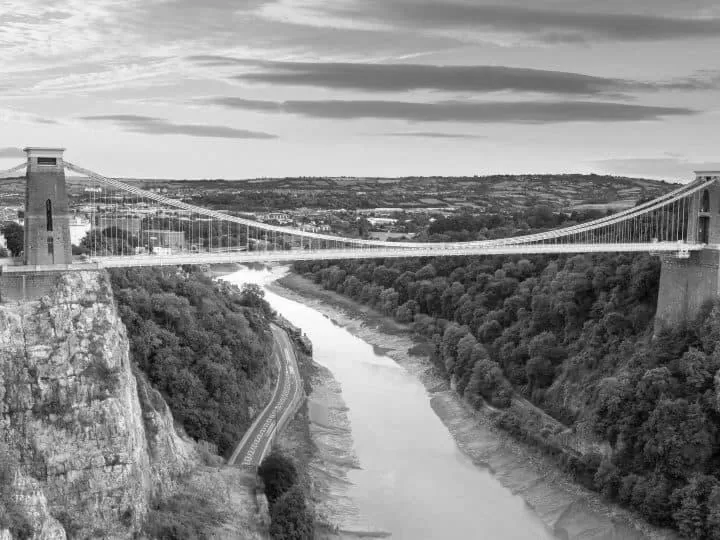 A 155-year-old suspension bridge spans the River Avon. It connects the Clifton district of the city with Leigh Woods. It is accessible by car, bus, or foot, and free parking is nearby. Visitors can also take the 8/9 First Bus from the city center.